Something most of us with a home office can totally agree on: A workspace that reflects your personal style is a happy, productive workspace! Coming up with styling ideas for desks and decor that work perfectly together can be a tad bit daunting, so we've put on our design thinking caps and created some fun desktop concepts that are sure to inspire your best work yet.
Gold Glam
Let your inner office diva shine through with gold-toned trappings atop a mahogany-hued desk. Add ultra-chic desk accessories modeled after vintage looks—this sleek Marble Pencil Cup and mid-century modern clock exude classic glamour that never goes out of style.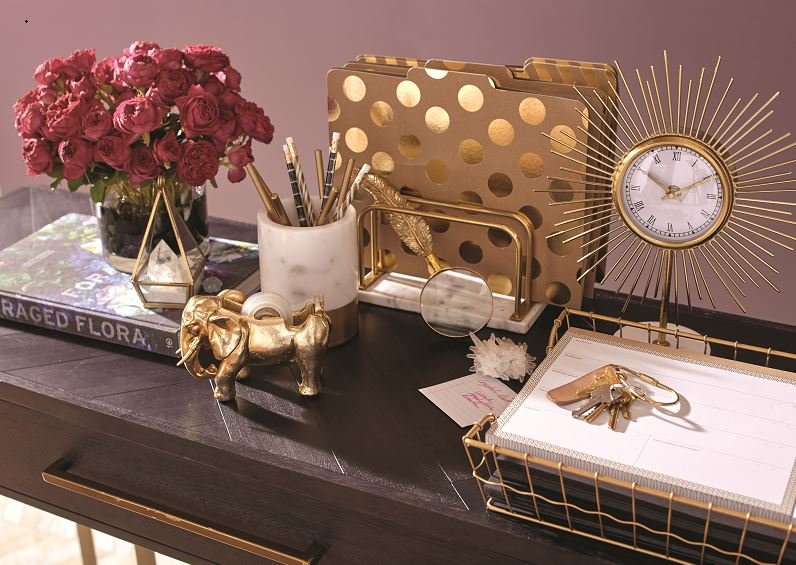 Touch of Whimsy
This look is wonderfully fun and funky—we love it! Brimming with light-hearted novelties and colorful stationery on a smooth white desk, it's sure to fire up your creativity with its bright, whimsical style.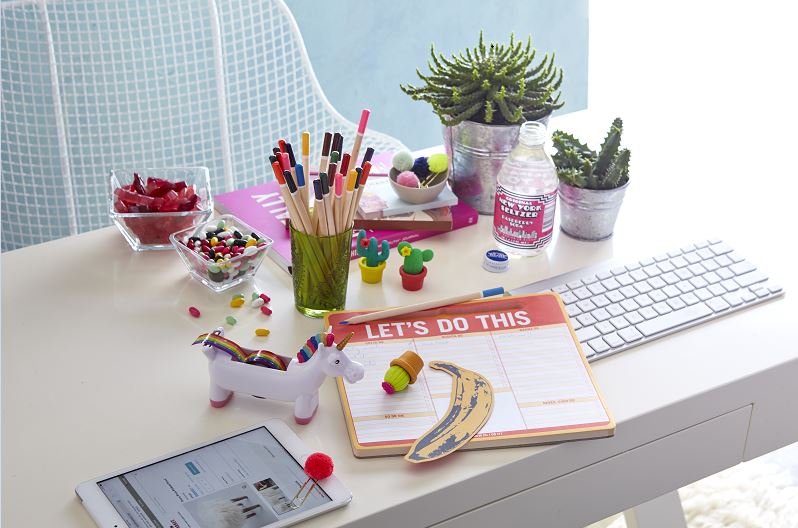 Serene Indigo
Breathe in. Breathe out. This calm-inducing workspace is the perfect antidote to life's hectic pace. Influenced by Asian cultures, it includes nature-inspired elements like a sitting Buddha figure, soothing indigo-hued finds like this patterned clipboard and gentle illumination from a lovely cloche-style accent lamp.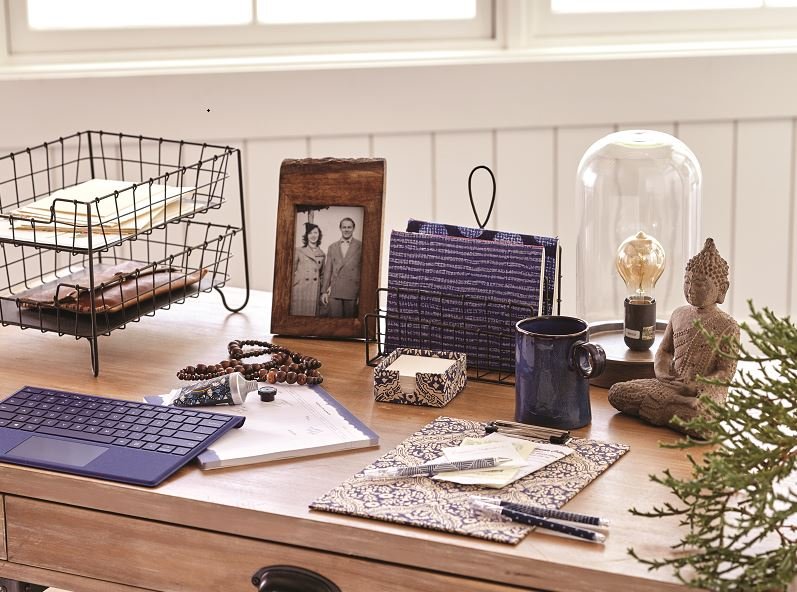 Worldly Wonders
Here's a thrilling home office theme for adventure seekers who live for all things travel. A global antiquities vibe runs throughout, highlighted by this unique magnifying glass table lamp, desktop globe and map-inspired office organization finds (which, along with cute desktop accents also make great gifts for coworkers!) Ready to get to start checking off that office to-do list in style?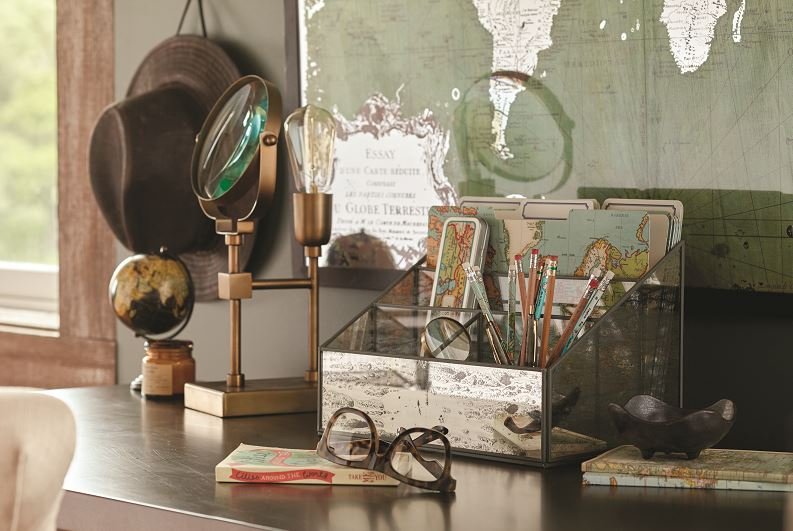 Shop this post: Home Office | Desk Accessories | Office Organization | Gifts for Coworkers | Office Desks | Office Chairs