It's easier and more affordable than ever to keep your family-friendly furniture style on point. Check out our picks for kid-perfect spaces that are as fabulous as they are functional.
Command Central. Your dining room table is the scene for heartfelt chats, delicious meals, arts and crafts and homework projects. Our Rustic Wood Brinley Fixed Dining Table delivers everything you need to make memories: sturdy craftsmanship, an ample tabletop and rustic design details that make it destined to be an heirloom. When paired with the matching Brinley Chairs and our Boho Kilim Nagar Indoor Outdoor Rug, it creates a casual, comfy space for lingering over tea, talk and time together.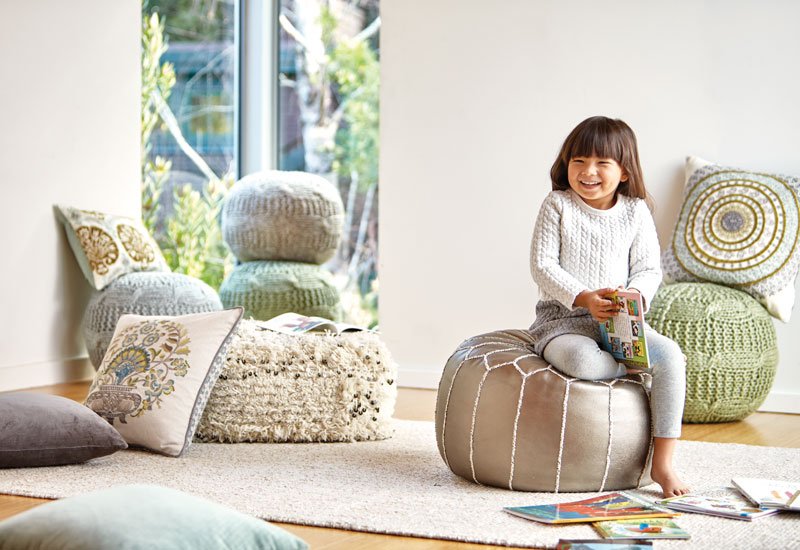 Pick a Pillow or Pouf. We've been selling Floor Pillows and Poufs for decades and here's why: they're versatile, fun, stylish and the most popular seating style in the world. When mixed together in a variety of shapes and sizes, pillows and poufs create a room where your kids' imaginations can run wild. Whether they're used for reading, fort-building, stacking or sleeping, your new pillows and poufs are perfect for playspaces.