It's the finishing touches that make your Easter brunch memorable. Our adorable Bunny Ear Napkin Fold brings hoppyness to your celebration, and is so easy you can get the kids to help – just follow our simple steps.
1. Start by folding your napkin in thirds. We chose a white napkin, but there's no reason you can't choose a pastel palette. It does help, however, if the napkin is perfectly pressed.
2. Fold the ends down over the middle, then tuck the corners up to create a diamond shape. The napkin tends to want to reopen, so making sure you press the creases down hard.
3. Fold the corners once more inward toward the middle to create an elongated diamond. Once again, press hard.
4. Flip it over, and tuck in the top crease. It may take a few tries to get it just right.
5. Flip over again, and tuck the corners in again to create a base for the ears.
6. Fluff the ears and place on your dinner plates.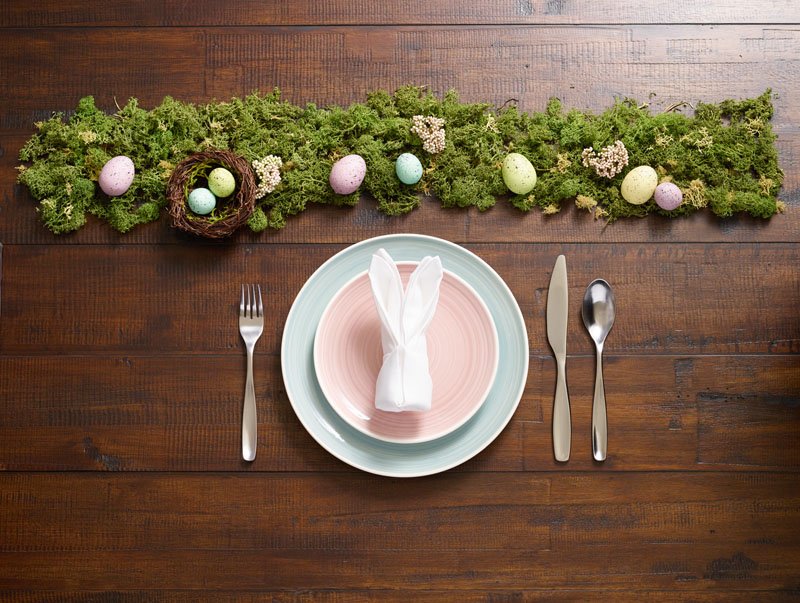 Now you've got a bunny!