Spring has finally sprung, and we're 100% ready to jump into fresh jewelry trends! The runways have been brimming with fun new accessories, and we've let the best and brightest ideas inspire the creation of our Spring Jewelry Collection.
These three spring jewelry looks are definitely turning heads.
1. Bling of a Feather
Some of our favorite statement-making earrings styles this season are adorned with fine feathers, and they're absolutely flying off the shelves (pun intended). We love the lightweight feel, and fun Bohemian vibe they provide.
Round out your festival-ready look with jewelry featuring lively blue-hued beads and glimmers of gold in chic shapes. They flock fabulously with our feathered accents.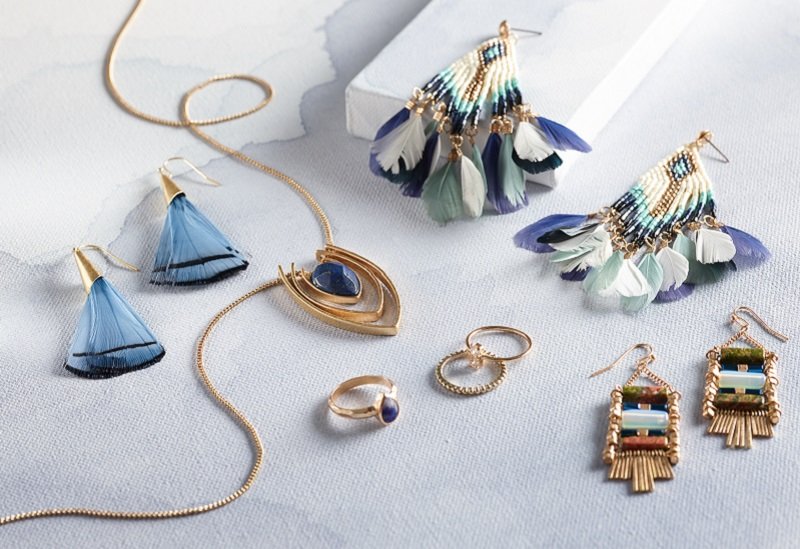 2. Spring Jewelry Trends: Y Not?
The delicate Y-shape of these necklaces offers subtle dazzle to dress up work outfits and on-the-town weekend ensembles. Glistening with gorgeous details like pearls, dainty leaves and shimmery beads, they feel sophisticated yet easy-breezy to wear. This look is destined to become your new go-to for stylish spring flings.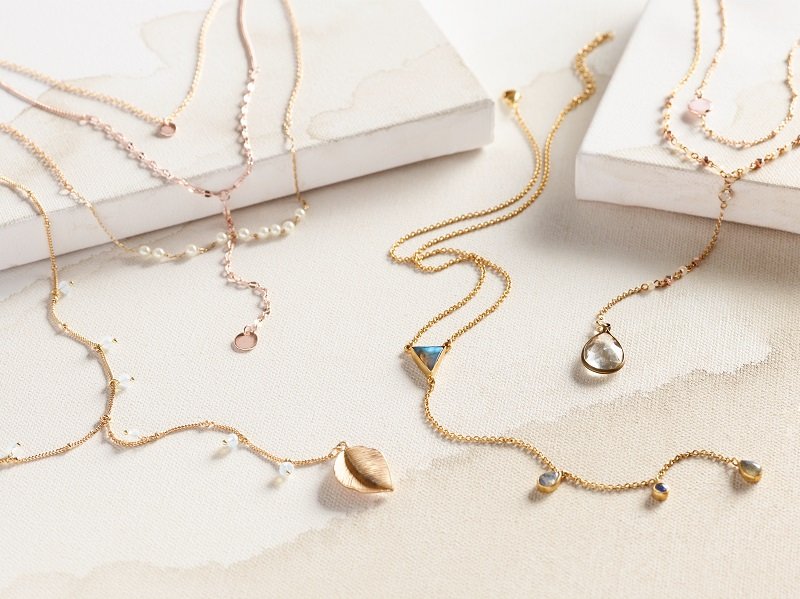 3. Tantalizing Texture
We admit it: we have a soft spot for spring jewelry trends bursting with texture! From fringe to feathers and seed beads to geodes. We're loving necklaces, earrings and bracelets that steal the spotlight with their ultra-chic textured feel.
Also on our style radar? Layers — lots of them. Multi-strand necklaces, wrap-around bracelets and tiered earrings feel like a little extra bling for your buck. We think they make a bold, beautiful statement.
With these fresh new jewelry picks, spring will truly be your time to shine!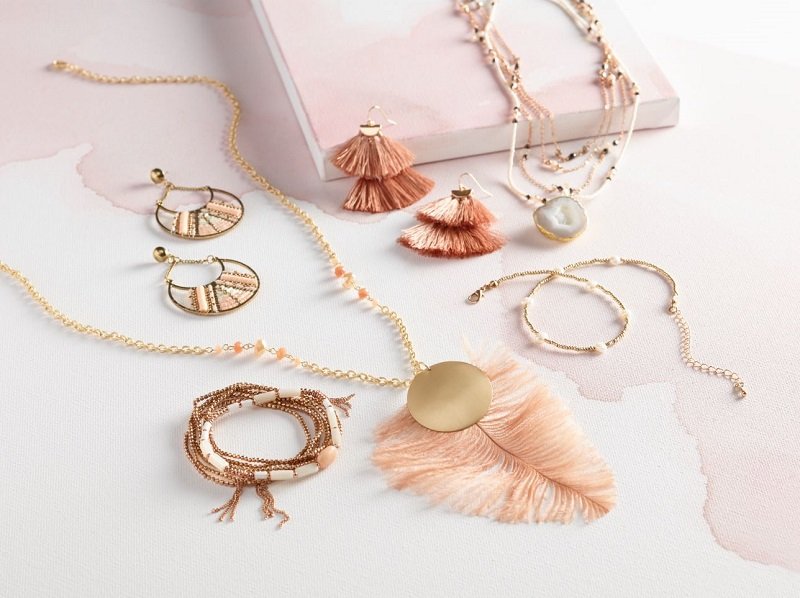 Now fall back! Take a look at the jewelry trends blowing us away in fall. Or, check out our new Japanese Shibori-inspired printed clothing looks for spring and summer here.