The best part of a road trip through the Northeast is the divine food and snacks you get to indulge in along the way.
Road trip treats
 become even more delightful when they have a theme, like the most nostalgic and delicious sweets the region has to offer.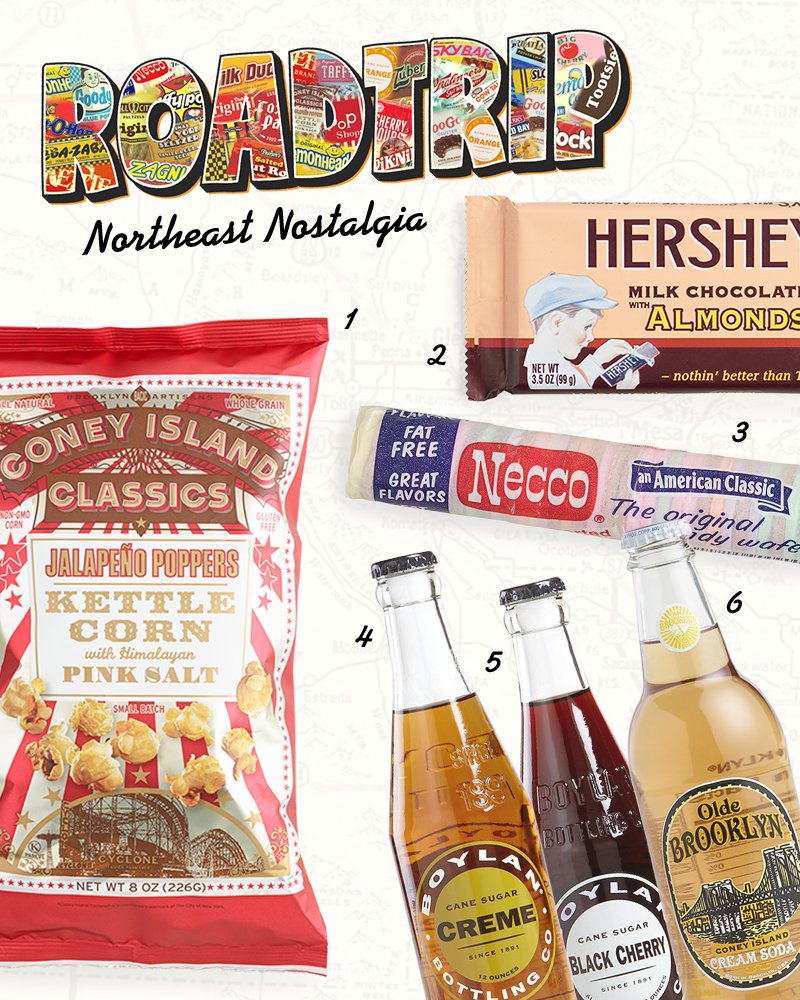 Road Trip Treats and Sweets
Boylan Soda is a supremely sweet treat from from Paterson, New Jersey. Sweetened with real cane sugar, Boylan Soda is synonymous with handcrafted, artisanal sodas, and they make classic flavors like Root Beer, Ginger Ale and Cream Soda. Once sold in unused beer barrels during Prohibition, the soda bottles still have that distinctive long neck and an embossed design.You'll be looking for the old-timey soda shop with every sip. Don't feel like caffeine in your soda pop? No worries—reach for Boylan Black Cherry Soda, a caffeine-free option that will let you get a good night sleep.
The Northeast can also call Hershey its own, and Necco Wafers have been crafted in New England since 1847. And for those of us who love a little spice with our sweet, the ultimate in road trip treats is the Brooklyn-crafted Coney Island Classics Jalapeno Poppers Kettle Corn. Made in small batches by chefs, not machines, it instantly transports you to a different century. So gas up the horse and cart (or the car, if you prefer) and let's get to tasting!
Discover more treats from delicious destinations!