The best part of a road trip through the South is the divine food and snacks you get to indulge in along the way.
Road trip food
becomes even more delightful when it has a theme, like the most delicious Southern sweets you can find!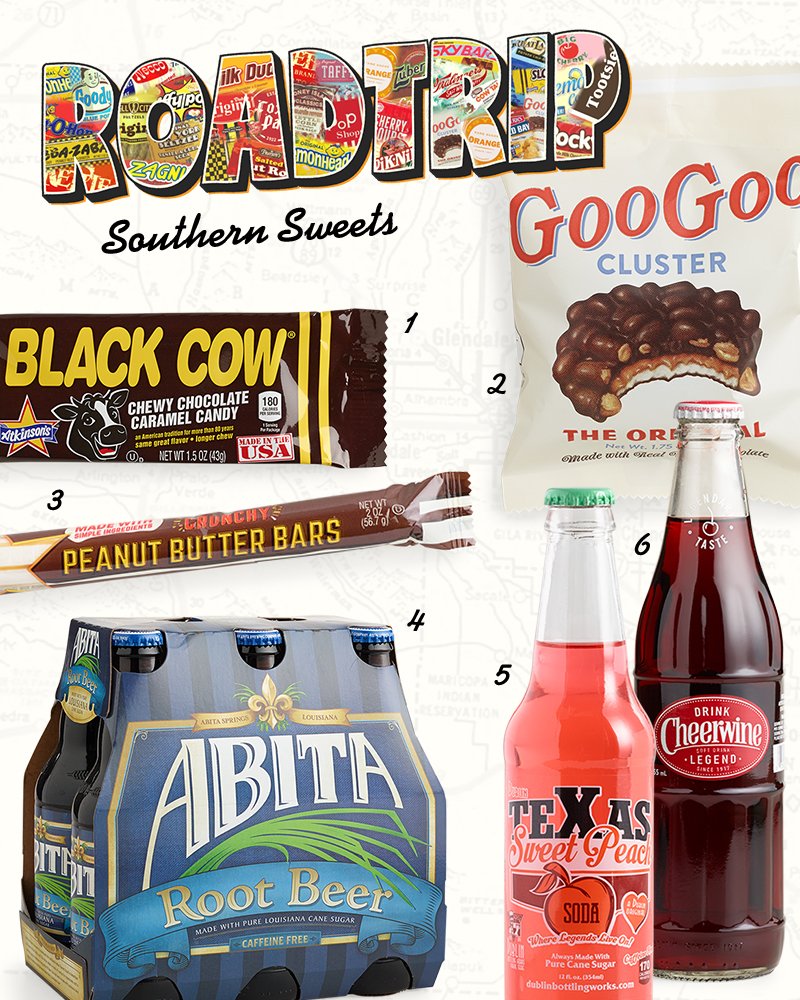 Southern Sweets to Tickle the Fancy
There's so much to love about our selection of sweet treats from the South: handmade, honest-to-goodness ingredients, retro packaging, and sugary confections that harken back to simpler times. The foamy and classic Abita Root Beer is made with real Louisiana cane sugar and promises rich, caffeine-free flavor. You can sink your teeth into a heritage brand from Texas when you taste Atkinson's crunchy and crispy Peanut Butter Bars. North Carolina's legendary Cheerwine Cherry Soda is a fizzy delight that tastes like home. There's just no denyin' there's a lot to love about the South's sweets and treats. So gas up the car and let's go!
Discover more treats from delicious destinations!