The best part of a road trip through the Midwest is the divine food and snacks you get to indulge in along the way. Cure your road trip munchies with the
tastiest snacks and sweets
the region has to offer!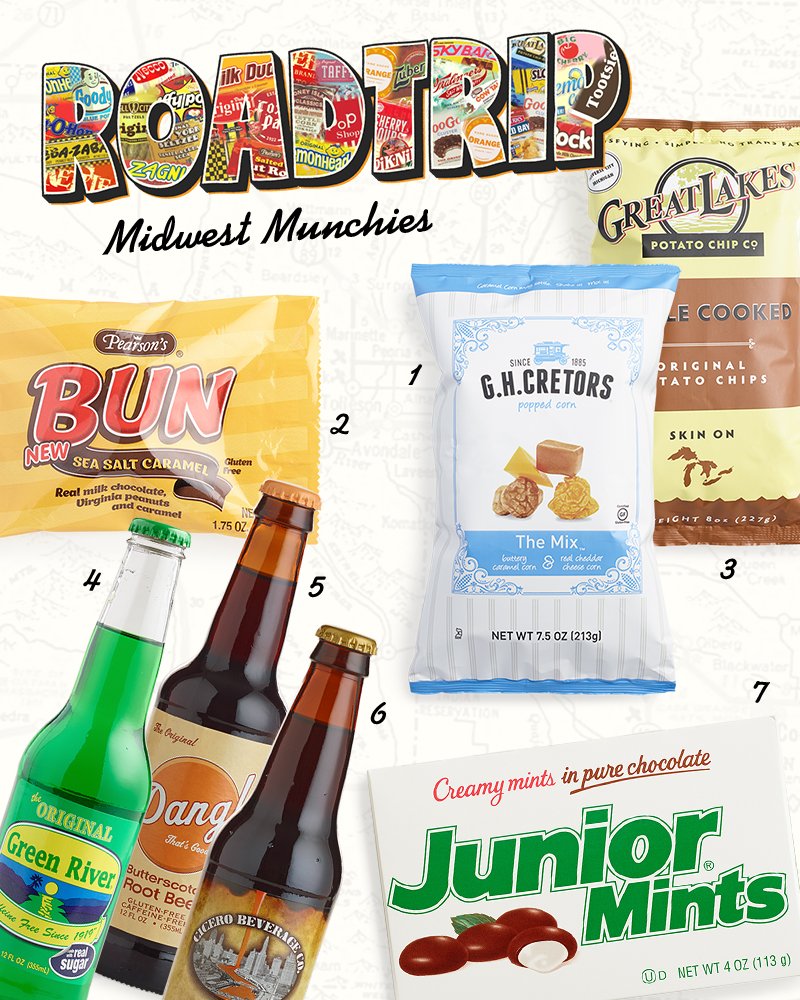 Road Trip Munchies Begone!
We've put together a mix of of the Midwest's finest, and it's filled with our favorite sweet and savory snacks and drinks. The star of the bunch is G. H. Cretors Popped Corn, a crunchy caramel popped corn mixed with cheddar cheese flavors. Fuel up with Green River Soda, made with filtered carbonated water, cane sugar and natural juices or the award-winning Cicero Salted Caramel Root Beer. Of course, no munchies are completely satiated without boxes of Tootsie Junior Mints' chocolaty goodness!
Don't leave our aisles without kettle cooked Great Lakes Potato Chips, made from Michigan-grown potatoes. And Dang! Butterscotch Root Beer is so good, you'll need more than just a couple of bottles (hiccup!). Gas up the car, turn up the music, and let us guide you to the tastiest road trip munchies out of the heartland!
Discover more treats from delicious destinations!