The best part of a road trip is the divine food and snacks you get to indulge in along the way. Road trip food becomes even more delightful when it has a theme, like the most delicious candy and sweet treats you can find. It all starts with the famous Jelly Belly Jelly Bean!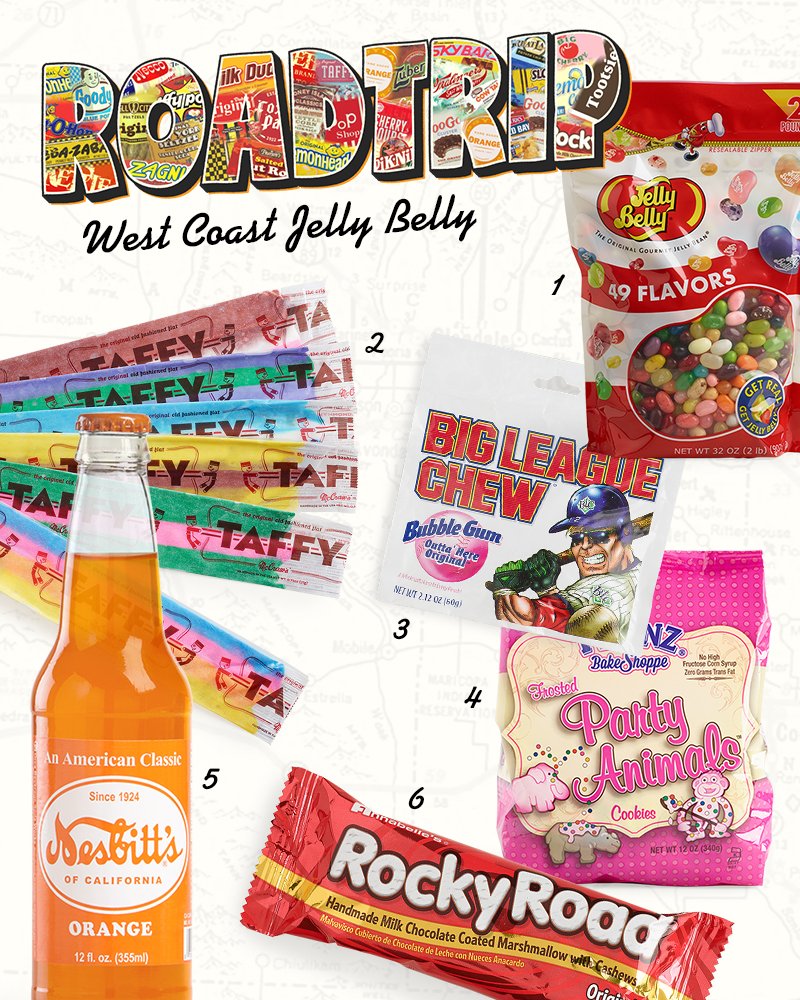 Road Trip Food for a Sweet Tooth
Are you ready for this Jelly Belly Bonanza? We sure think so! This  bag of sweet and yummy goodness weighs in at two whole pounds with 49 jellybean flavors. Crafted in California for decades in flavors from Bubble Gum to Cappuccino, and Licorice to Watermelon, there's a Jelly Belly flavor for everyone and every taste!
Surely we can't stop there. There are so many more delectable treats to try! Pair your favorite Jelly Belly flavors with Nesbitt's Orange Soda, a fizzy delight that started in Los Angeles over 80 years ago. If you're feeling extra-wild, reach for McCraw's Old Fashioned Taffy, a classic straight out of Colorado, or Northern California's own Annabelle's Original Rocky Road. So put the top down, roll down the windows, turn the music up to 11 and take advantage of every sweet morsel you can find!
Discover more treats from delicious destinations!