It's the perfect time of year for this kind of cocktail, the kind that you're going to likely double at will. Blogger and cookbook author Katie Workman creates this vibrant and refreshing drink that's absolutely meant to be served chilled.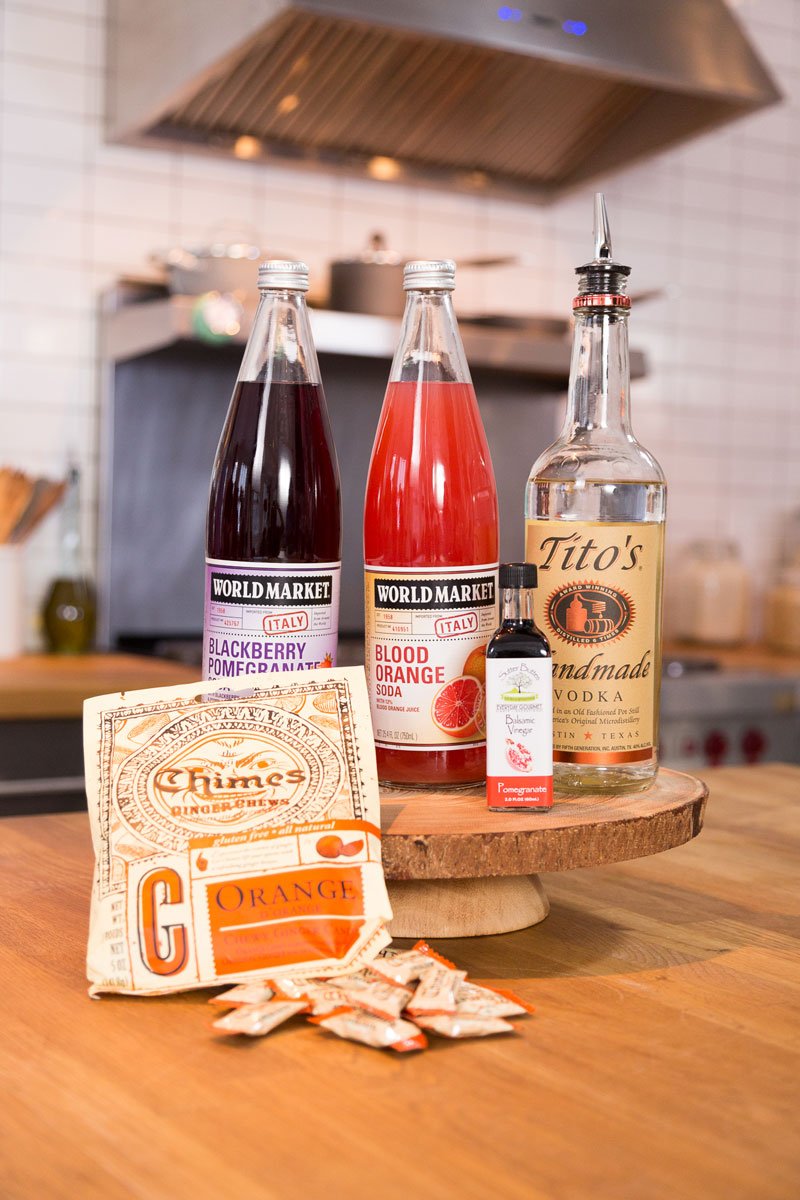 Each drink is kept super-cold with fresh orange juice ice cubes, which add flavor to the drink as they melt, instead of diluting it.  And in each drink, a couple of the orange juice ice cubes has a spicy-sweet surprise: a ginger candy in the center, a little bonus that's bound to make you smile.
Oh, how we love a cocktail that comes with a little hit of dessert!