Huevos Rancheros with grilled nopales – or cactus paddles – is a fun twist on a traditional Mexican breakfast recipe.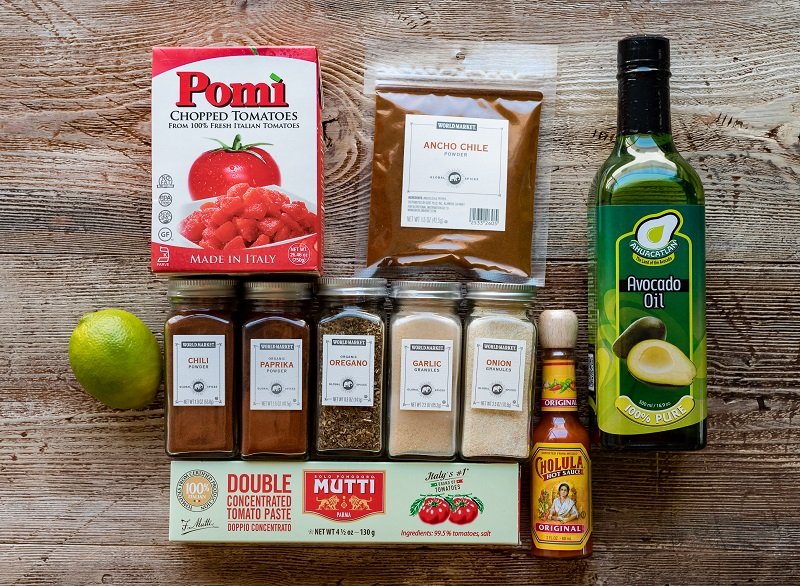 Huevos Rancheros is one of my absolute favorite savory breakfast meals. They are very easy to make and even better when you make the ranchero sauce or salsa by scratch. I do a shortcut version of the sauce (using powdered spices instead of fresh ingredients such as chilies and onions) so the sauce comes together in under twenty minutes.
Huevos rancheros really is all about the sauce. There are so many different ways to make this recipe– from just serving eggs on a crispy tortilla with salsa to adding refried beans, different kinds of cheeses, and various toppings. Though the most authentic recipes consist of only the sauce, tortillas and eggs, I love to go outside the box and add whatever I feel like adding to the dish, like avocado, cilantro, and cotija cheese.
Cactus As Breakfast Food
The tortilla is replaced in this recipe with nopales. They come from the prickly pear cactus and you can find them in well-stocked grocery stores or specialty Mexican grocery stores. You can find both a prepared version, cactus spines removed, with four to six in a package; or there's a loose version sold in a bin with the spines still intact. If you are up to the challenge to prep the paddles yourself, go for it. Just wear protective gloves as the cactus spines can hurt and be a bit of a pain to remove from fingers. Or do what I do and buy the ones already prepped and ready to use!
While cooking, cactus releases a sticky gel-like substance. I prefer a dryer cactus paddle once cooked, so I blot them dry after grilling. Serve these Huevos Rancheros with Grilled Nopales with a side of hot sauce, of course. Cholula is my hot sauce of choice with Mexican dishes. This meal is great for breakfast but also whips up super quick for lunch or dinner. I could eat Huevos Rancheros for any meal of the day!
Shop this post: Charcoal Elements Dinnerware | Stone Gray Element Dinnerware | White Coupe Bowl | Lodge Cast Iron Skillet | Sawyer Flatware Collection | Aqua Cutting Board | Pomi | Ancho Chile Powder | Avocado Oil | Chili Powder | Paprika Powder | Oregano | Garlic Powder | Onion Powder | Cholula Hot Sauce | Mutti Tomato Paste
Makes 6 servings