Easter is almost upon us, so it's time to start thinking about our brunch menus! I think every holiday should include donuts, and my Baked Carrot Cake Donuts recipe with maple cream cheese icing is perfect for this springtime holiday.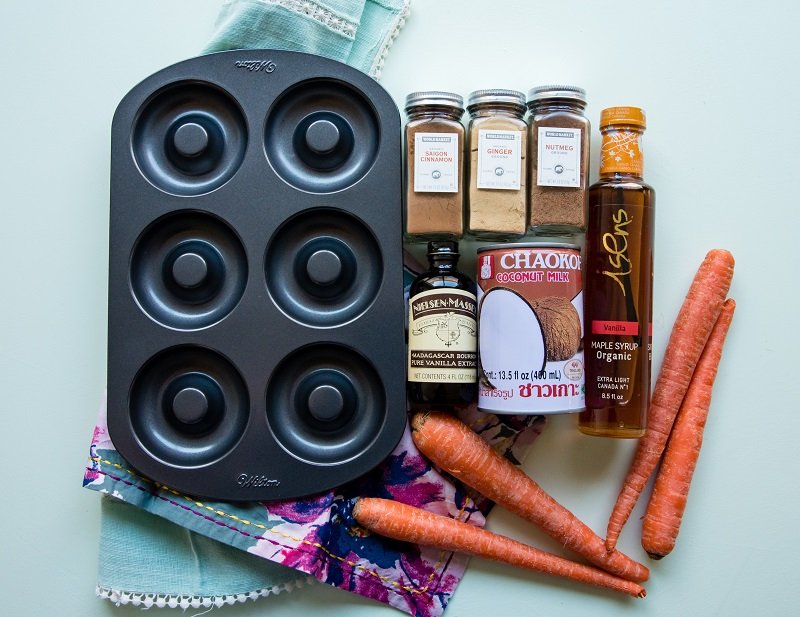 We Go Nuts for This Donuts Recipe
These donuts couldn't be simpler to make. I prefer baked donuts so I don't have to worry about keeping a perfect temperature to a vat of oil, and they are healthier without being fried in oil. I have a friend that calls baked donuts "round muffins" and I am ok with that. But adding icing or frosting would make them round cupcakes. I like cupcakes in any form, same with donuts.
Carrot cake can be made with a variety of ingredients, nuts, fruit, coconut, etc. I kept these donuts simple with highlighting the carrots and spices that make carrot cake so good. If you want to add in other ingredients such as nuts, walnuts or pecans are most popular. Raisins or even pineapple are often added. I think with those ingredients, especially pineapple, you are heading into Hummingbird Cake territory and straying from true carrot cake. This is why I stuck with just carrots and spices.
Carrot cake is always frosted with cream cheese icing so I went with a maple cream cheese glaze for these doughnuts. It is a thinner icing than typical carrot cake and you can make it as thick or as thin as you would like. Don't forget to add green and orange sprinkles!
Have a sweet Easter!
Shop this post: Donut Baking Pan | Floral Table Linens | Blue and White Measuring Cups | Blue and White Measuring Spoons | Vanilla Extract | Canned Coconut Milk | Ground Cinnamon | Ground Ginger | Ground Nutmeg
Makes 1 dozen donuts