Multipurpose furniture and decor in a small space is key. Just ask celebrity designer and television host Genevieve Gorder, who thinks that the power of a pouf or stool goes beyond its intended use.
Pouf Power
Genevieve recommends grabbing a pouf or stool you have laying around and pairing it with a tray and decorative piece. It creates an end table scene that's eclectic and unexpected.
Here, the geo terrarium houses succulents and pebbles, adding greenery, texture and dimension to the end table's surface. The succulents also echo, albeit on a smaller scale. The lush and verdant appeal of the potted tree creates a unified look in this small yet cozy space.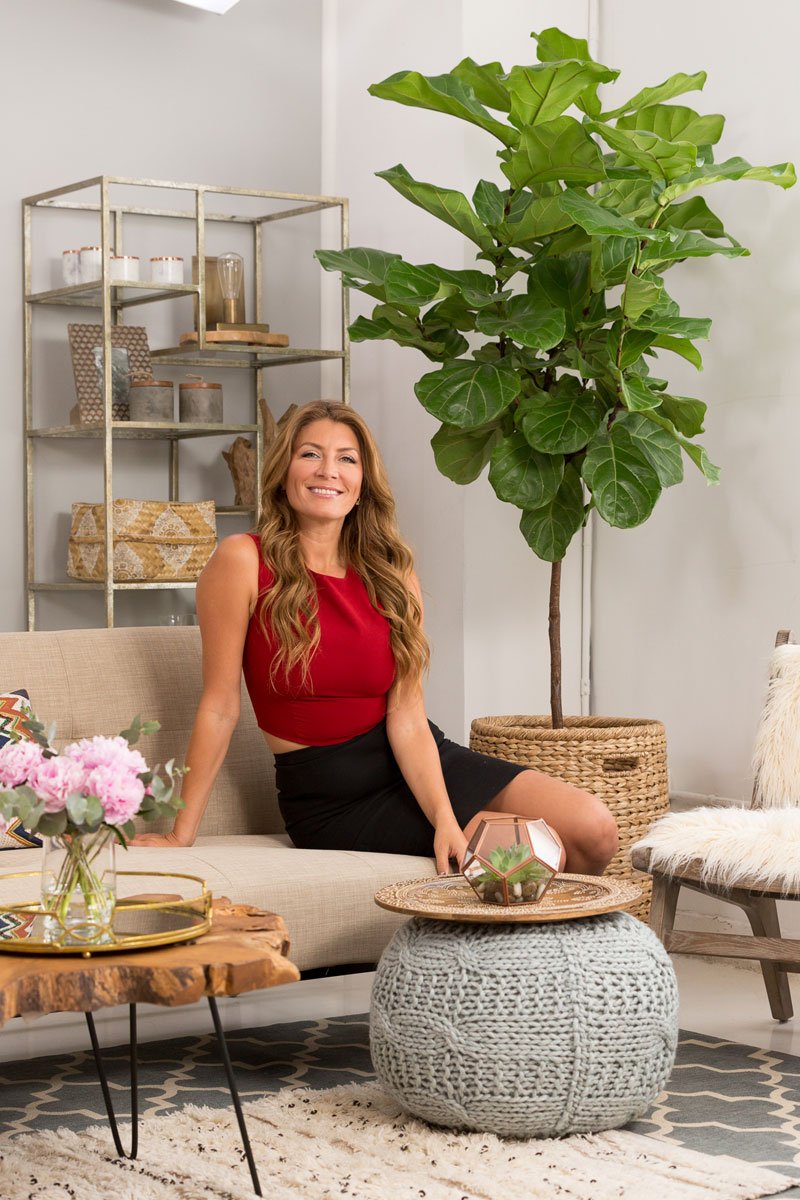 Check out more big style ideas for small spaces in our guide.