Create a seamless connection between your indoor look and outdoor patio style by treating your patio or backyard as an extension of your indoor space. Curate both spaces with versatile and hardwearing pieces that can be moved from one area to the next with ease.
Plush Patio Style
Try our tricks below and bridge inside and out—stylishly and affordably!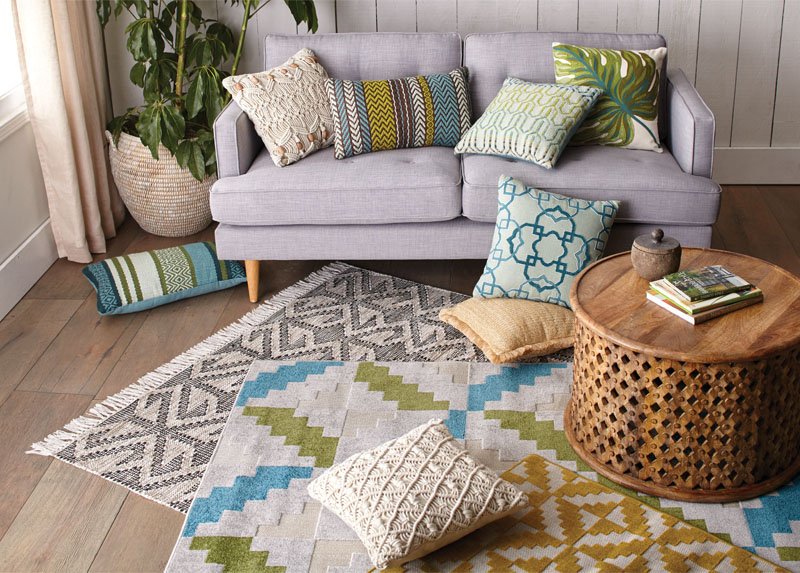 Pick Durable Decor
Anything that has to withstand the elements has to be durable and hardwearing. Decor pieces like indoor/outdoor rugs are versatile enough for both spaces and are a sensible choice, not to mention they make going from living room to outdoor patio a breeze.
Keep Things Casual
The more laid-back your style is indoors, the easier it is to carry over outside. Mix and match pillows (go heavy on the "mix" and let go of trying too much of the "match") and choose decor designs and patterns that look good both under the light of an indoor floor lamp and sunlight. Lay a few pillows on the floor and on furniture, and create a relaxed vibe that appeals to guests who are coming over for dinner or a nightcap outside.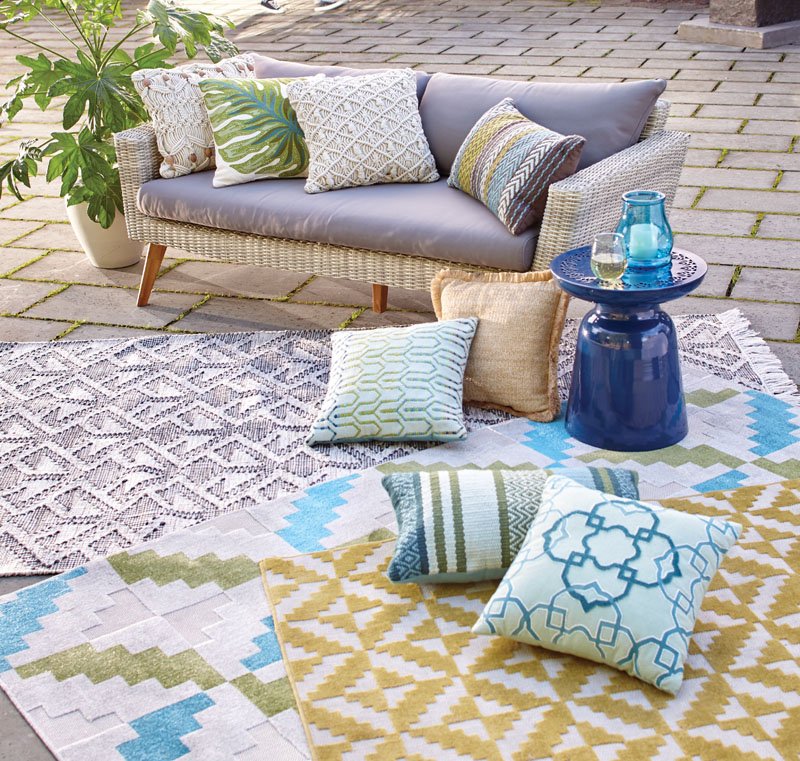 Have a Theme
Whether it's a colorway or frond pattern, a geometric design or an anchor piece like a sofa or sectional, take that one thing you love about your indoor style and adopt it for your patio or backyard area. In both scenarios above, a grey tone sofa is flanked by a potted plant and a table, and both spaces have a lounge look that is neither contrived or too formal.
Shop by Room and see which styles you'd like to have for both your indoor and outdoor space!