The days are longer, the vibe is sunnier, the leisure time more leisurely… it's time for outdoor entertaining to once again be a central part of your day to day existence. Whether you're refreshing your outdoor space with a new look or sprucing up the pieces you already have, outdoor furniture care is an important part of keeping the party going year after year.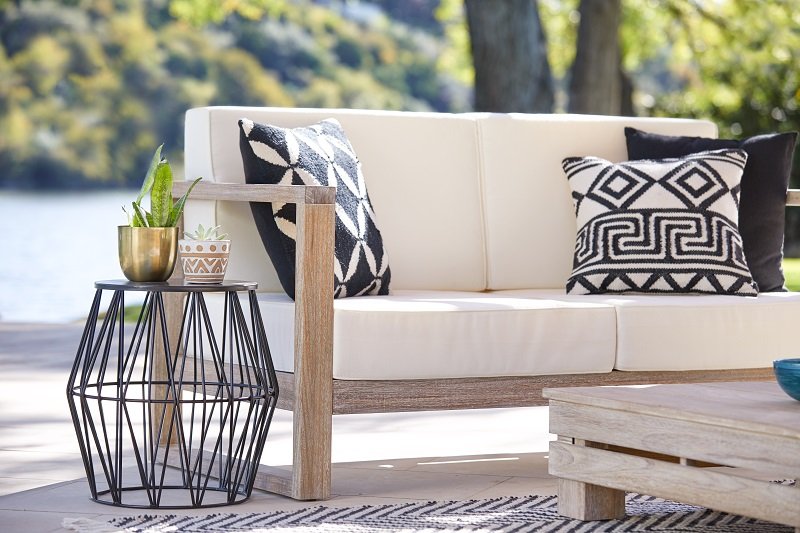 Outdoor Furniture Care Tips
Outdoor furniture typically needs to be treated or cleaned at the end of the previous summer so it's ready to go in the next season. If your wood furniture is unfinished or has a natural finish like our Praiano Outdoor Dining Collection, a suitable option like our Outdoor Wood Furniture Finish will work nicely to seal and protect your furniture while enhancing its natural grain. Since the vast majority of outdoor furniture still needs to be protected from inclement weather conditions and extreme sun exposure in order to prolong your enjoyment, the best route to take is outdoor furniture covers. Furniture covers provide outdoor furniture care with very little effort or fuss, allowing you to prepare for the sunny seasons quickly.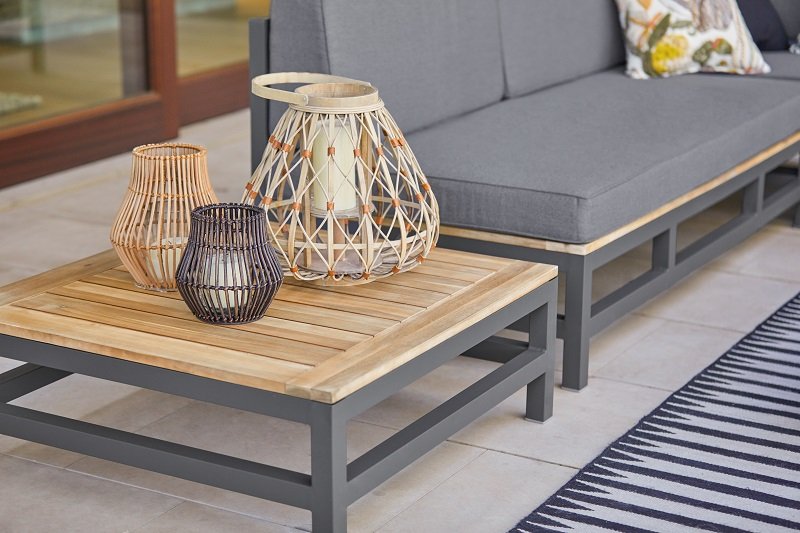 Outdoor Cushions, Pillows and Slipcovers
Outdoor furniture care isn't limited to the actual furniture — it also applies to the cushions, pillows and slipcovers that make your outdoor space uniquely you. If your outdoor pillows have spots or stains, apply mild detergent and water with a toothbrush and spot clean as needed. Sometimes your cushions can't be cleaned, or you want to update your outdoor occasional set — time for replacement outdoor slipcovers. If you spend every night and weekend lounging and dining on your deck or in your yard, you also have the option of exploring our Sunbrella cushions and pillows, crafted with high-performance fabric in rich colors and patterns, now featuring removable inserts to make cleaning a snap.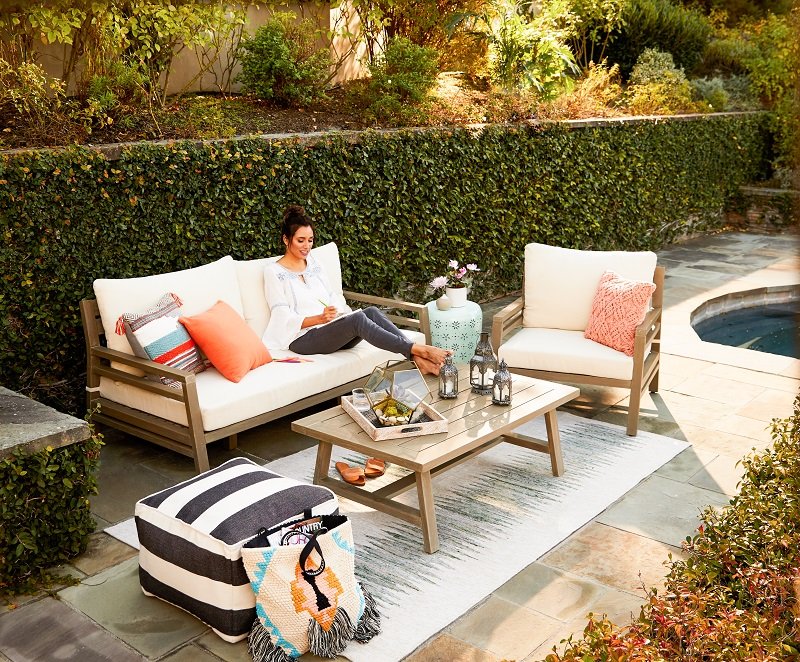 Keep your outdoor space looking inviting and beautiful with a little bit of outdoor furniture care. Whether you're covering your wicker to protect it from sun exposure, giving your natural wood protection from summer squalls or cleaning up your Sunbrella cushions for your 4th of July party, every bit of time invested will be well worth it.
Discover more incredible outdoor entertaining ideas.