Ahhhh sunshine. We'd forgotten about it, we thought it would never come back and boom! It's here! For us, warm weather and longer days means a more relaxed pace, more time made for friends and family, and as much time spent outdoors as physically possible. Outdoor entertaining doesn't have to be expensive, and it doesn't have to be overly elaborate if you don't feel like you have the time. We can help make it look like you spent all of your time and money decorating your outdoor space, while you were really having a glass of wine and letting your spouse do all the work.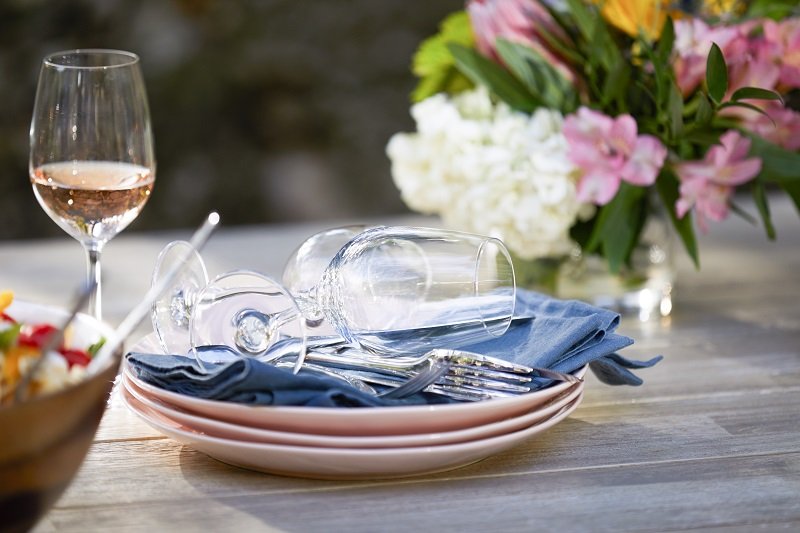 We (Don't) Break For Outdoor Entertaining
There have been incredible strides in the design and fabrication of break-resistant dishes and glasses, and we're thrilled about it! Acrylic wine glasses, cocktail glasses, pitchers and tumblers come in a rainbow of colors and designs, from sleek and modern to ornately patterned. This is excellent news for those of us with children (they throw things) to those of us with friends who have one-too-many margaritas (they drop things.)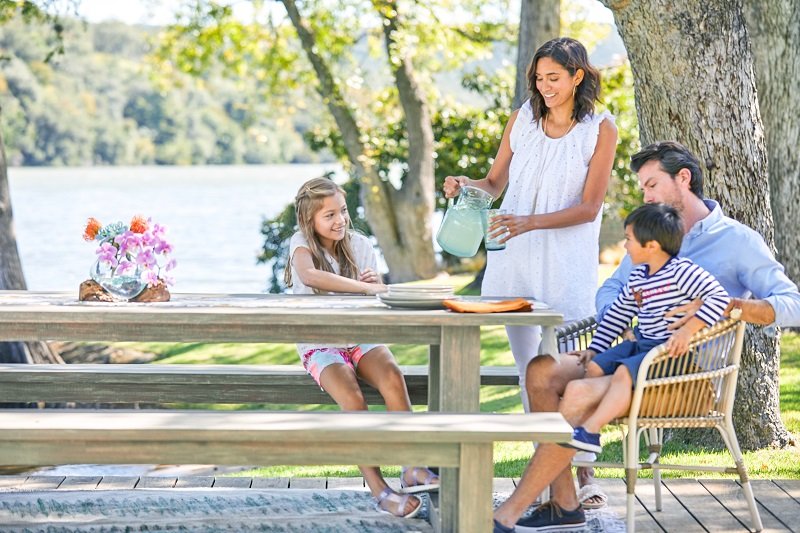 Melamine is Mela-nice
Melamine dishes are lightweight, easy to clean and practically shatterproof. Whether you're setting the entire table with vibrant melamine pieces or mixing them in with ceramic or glass serveware, you'll be grateful for their versatility. With acrylic glasses and melamine dishes your cleanup just got a lot easier.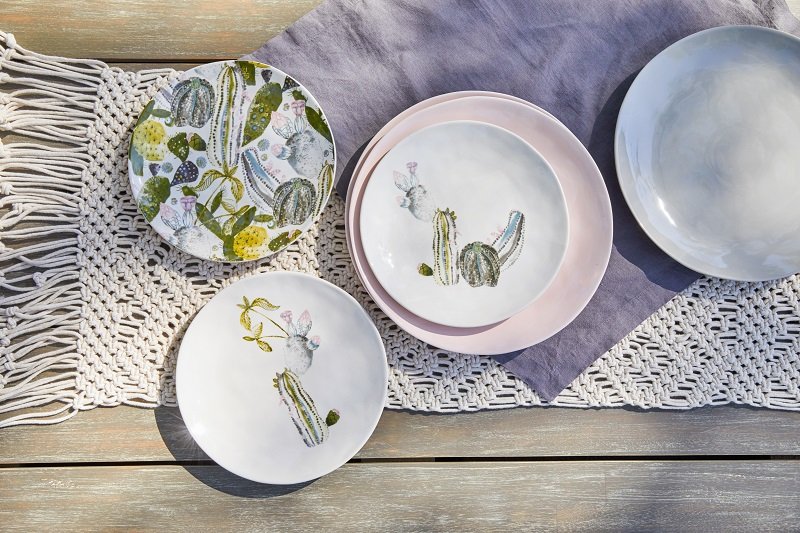 Outdoor Entertaining By Theme
Everyone likes a theme, and outdoor entertaining is a great way to exercise your inner decorator and show off your killer design skills. We've got dishes, glassware, table linens and more that are created just to mix and match to your heart's content. Love a good seaside theme? Try our unique ceramic appetizer platters and melamine dishes in a variety of cool blue patterns. Add natural fibers in fresh textures like a macrame table runner, or feature natural materials like wood and jute with our serving dishes and table decor. Hate the ocean, but love the desert? Cactus prints and designs are incredibly hot right now, and our assortment of cactus dishes and entertaining accoutrement features a muted palette that infuses your space with an authentic dusty-desert-sunset vibe.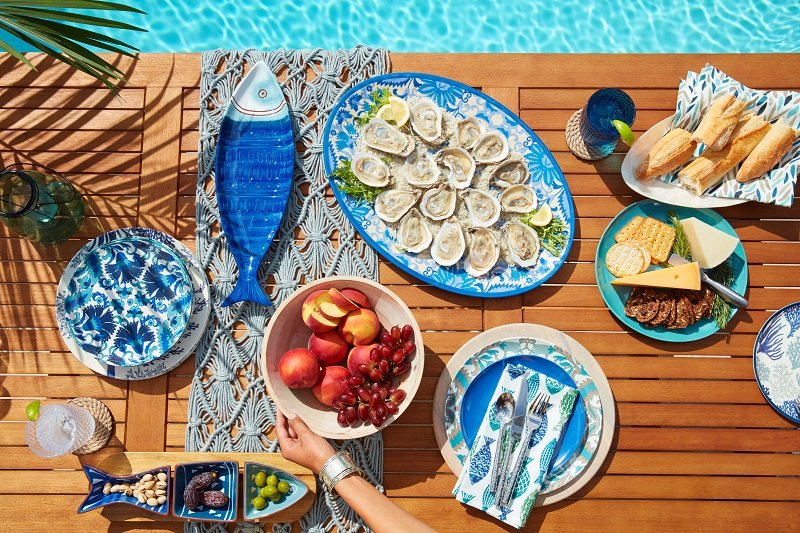 Always Time for Games
Longer days mean more time to play, and you never want to be without a couple of fun outdoor games for the whole family. It can be a creative new way to play classic tic-tac-toe, with shells and starfish. It can be water-based games and toys for the hot days, games in which you catch things or games in which you throw things. It can be games that aren't games at all, because they're bubbles. Anything you can do outside is the perfect diversion!
It's ok if you don't have a ton of time or money to spend sprucing up your outdoor entertaining space. All you need is dishes that are hard to break, decor that reflects the outdoors as well as your personality, and a couple of games to keep the kids from making you crazy. No problem! Kick your feet up and say ahhhh, sunshine.
Discover all the food and drink you could need for your next outdoor soiree!