Ever since Jaipur was painted pink to welcome Queen Victoria in 1876, it has been a city known for its vibrant hues and over-the-top dramatic gestures. Add these compelling personality traits to its already impeccable (and ongoing) reputation as a textile powerhouse, and you'll see why these were the qualities we looked for in each Rug chosen for our Jaipur Season Collection.
In fact, Jaipur has been recognized for centuries as the go-to destination for intricately woven rugs and hand block-printed masterpieces. So much more than decor for your floor, our Jaipur Season Rugs pay homage to ancient traditional craftsmanship and timeless beauty. Read on for more about how each of our handmade rugs is an unmistakable expression of Jaipur's passion for statement-making style.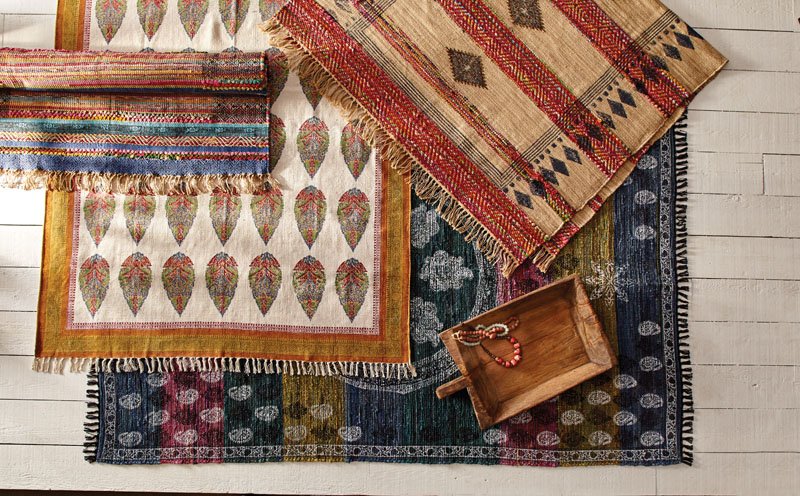 Above: Hand block-printed rugs bring an authentically Indian vibe to any space, and look amazing when layered together.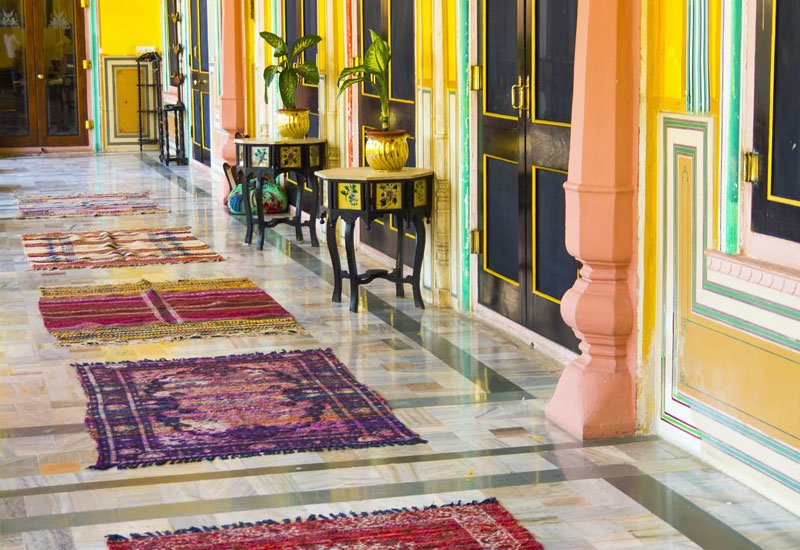 Above: Our vintage Jaipur rugs are hand woven in Jaipur from recycled silk, then printed in traditional symbols and patterns. And the block-printed rugs shown are painstakingly hand crafted by skilled artisans using ancient methods.
Below: Our Samara Tufted Rug collection* is made of chochuk yarn, a unique fiber derived from upcycled saris. Others in the collection are hand woven with natural materials like jute, recycled silk, cotton and wool.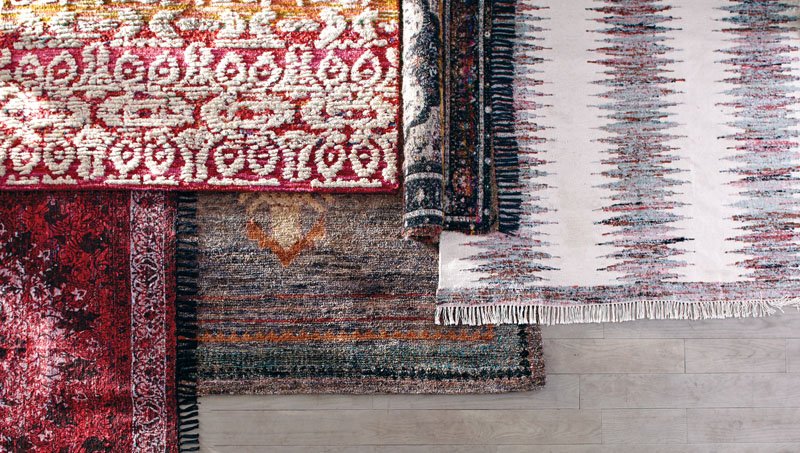 *Not all Rugs in photo crafted in Jaipur
Shop all rugs, here.
Shop the Jaipur Collection, here.