Think it only takes a seasoned decorista's no-fear approach to mix and match patterns and colors at the table? Not so! Read our guide below to learn a few tips and tricks to getting pattern (and color) play down pat in no time. Once you've gotten the hang of mixing and matching at the table, you'll feel confident enough to think outside the dining room and can apply your recently-acquired knowledge to the bedroom, living room and beyond.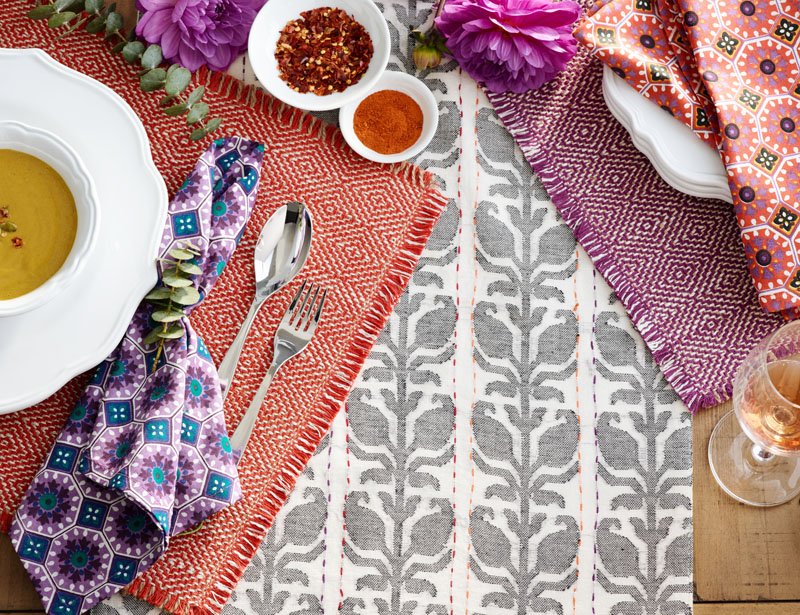 Tip 1: Find and identify your inspiration 
Can you guess what inspired the above pattern play? If you guessed silverware, spices, sips, and florals, you're absolutely right. The lively colors in the spices, pumpkin soup, flower buds, and rosé are the original source of inspiration for the vibrant table linens' patterns and hues. The tablescape looks like a lively conversation among like-colored items; it feels harmonious yet still looks dynamic.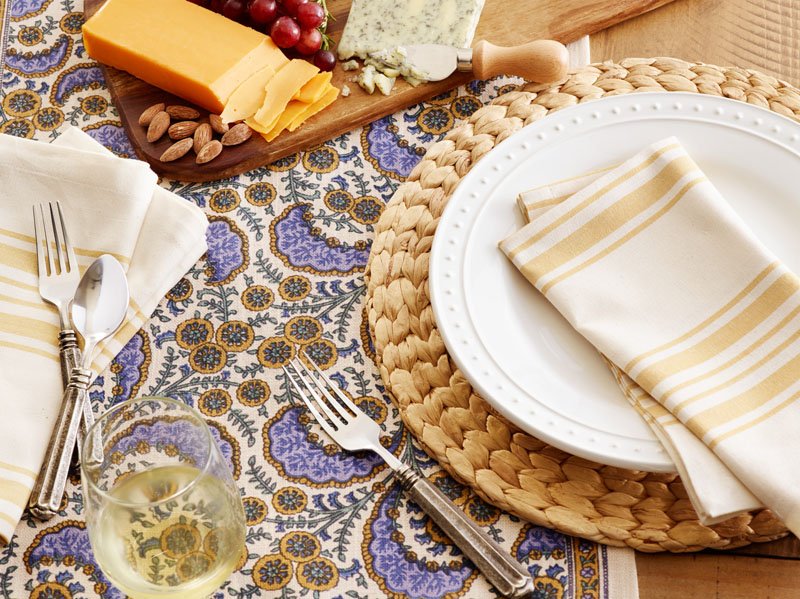 Tip 2: Distribute solids and patterns evenly
Here, the energy and kinetic flow of the floral-inspired table runner pattern doesn't run amok at the table; solids and neutrals found in the natural-fiber charger and cotton table napkins balance the scene.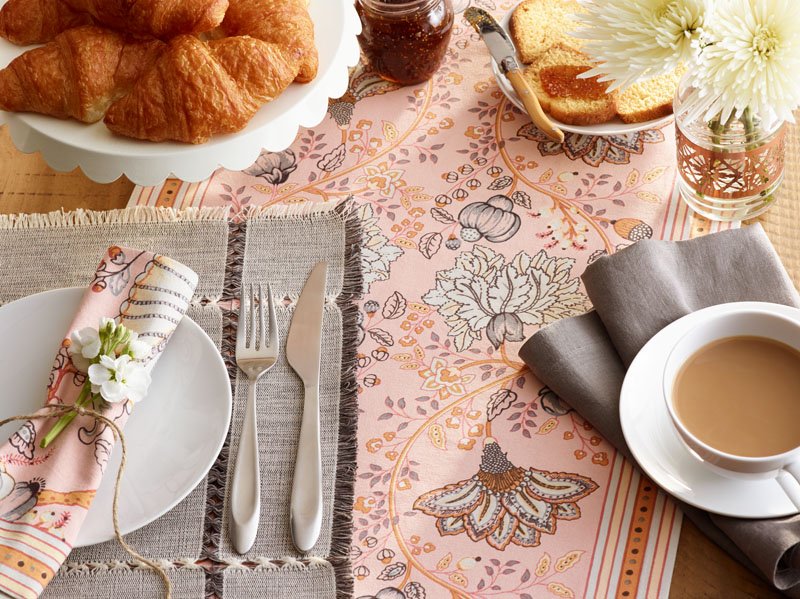 Tip 3: Work with the same color intensity
We love this table setting so much because our eyes can appreciate the entire moment with one glance. Nothing is screaming for attention with an out of place color, texture, weight, or pattern. The gray and pink in the table linens create a muted, serene effect.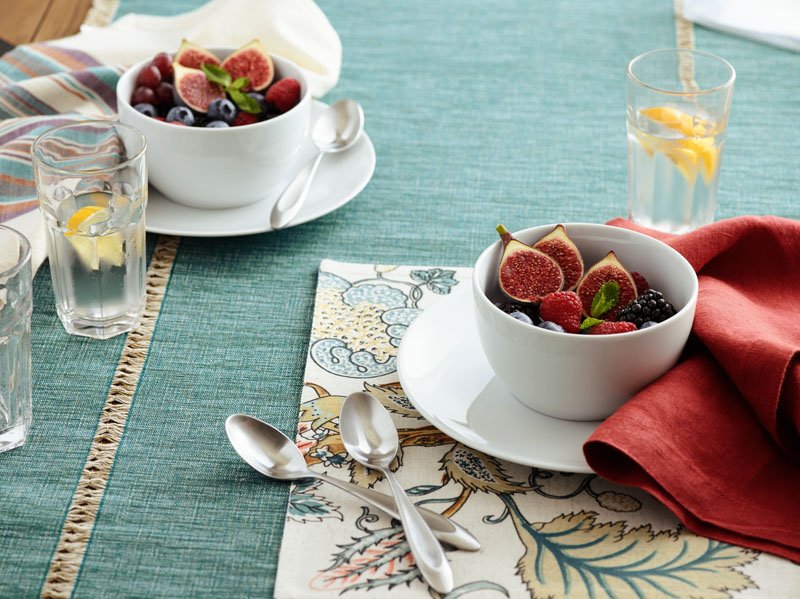 Tip 4: Pick colors that play well together
Unless you're a pattern and color whisperer, it's good to pick colors that you know will play well together. Here, the pattern-and-solid mixing and matching feels organic and balanced because the solid hue is repeated, albeit just slightly, in the placemat. There are no jarring surprises on the table!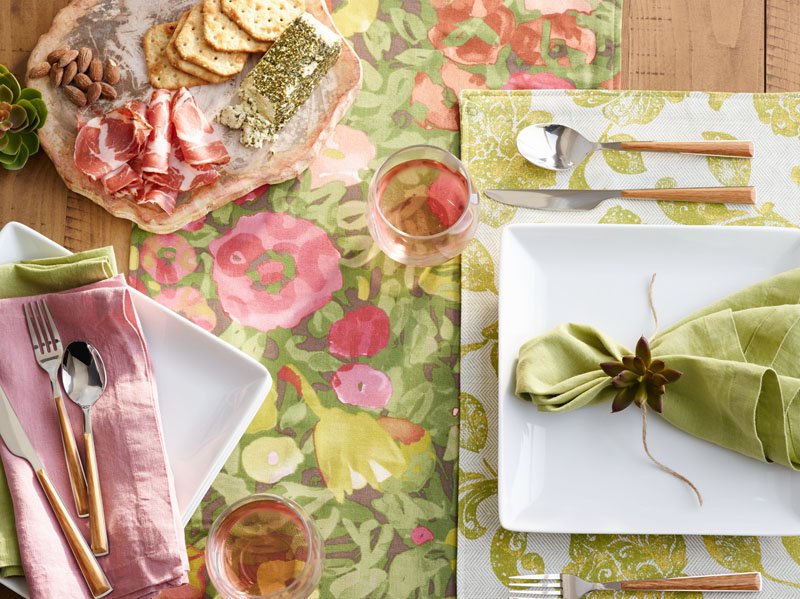 Tip 5: Don't forget about contrast
In the above moment, if the inspiration can be found in the food and libations (prosciutto! wine!) and the main color is the whisper-soft pink linen, the contrasting color would definitely be light green. As in nature—and the print on the tablecloth—the mixing of colors on this tablescape looks absolutely fitting and complementary.