Every year, winter weather wreaks havoc with our skin. From dryness to inflammation, this season calls for a little extra time and effort spent on self care. Around the globe, skincare is a serious pursuit and beauty experts are leading the charge in blending the best of traditional remedies with modern-day innovation. We've rounded up our favorite beauty products and top skincare trends, from face masks to fragrances for an oh-so-soothing home spa experience!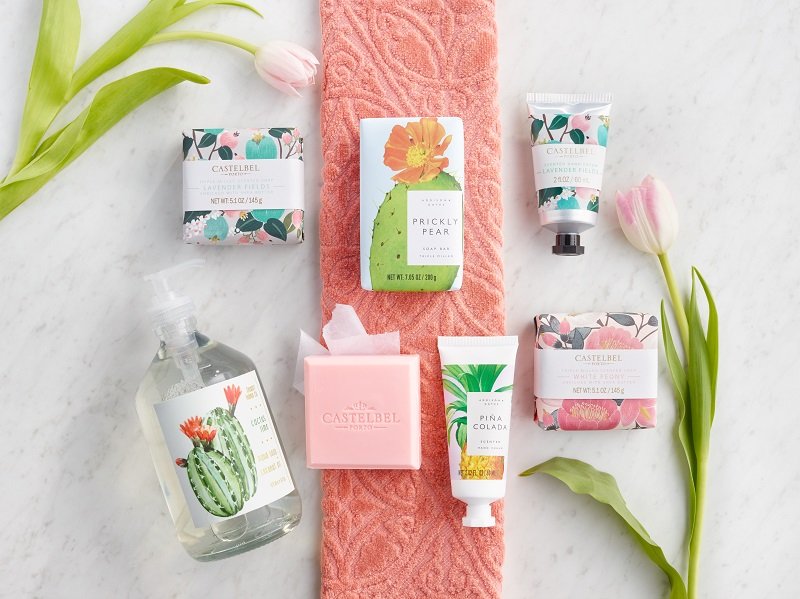 Much Ado About Matcha
If you're a trend watcher like us, you may have been hearing lot lately about the health benefits of matcha tea, and with good reason. Matcha is a finely ground powder made from specially grown green tea leaves. Merged with beauty products, it offers anti-inflammatory benefits and is believed to contain properties that help fight the toxins and free radicals that jump-start aging. Doesn't sound bad, right? We're loving a nutrient-rich matcha skincare regimen that begins with Matcha Body Scrub, Castelbel Green Tea Bar Soap and their coordinating Green Tea Hand Cream.
BONUS: Treat yourself to a sip of soothing matcha! Watch our video guide to whipping up a steamy cup of traditional matcha tea to aid in unwinding.
Cheers to Charcoal
Though perhaps it wouldn't be your first guess for skincare, charcoal has been a not-so-secret beauty secret for ages! It removes impurities and detoxifies with ease. We're huge fans of the fragrant, skin-nourishing benefits of Huntington Charcoal Scrubs, which are made with coconut oil and essential oils in sweet scents like wild lavender and lemongrass. Follow up a rejuvenating scrub with a Charcoal Peel Off Mask to deep-cleanse and hydrate your winter-worn skin.
Skincare & Korean Beauty for Foodies
Mom said don't play with your food — but she didn't say you can't add it to your beauty routine! Some of your favorite foods offer nature's best ingredients for to fending off chapped, nutrient-starved skin. Our Coconut Water Cream Mask is a seasonal savior because coconut milk is great for refining and smoothing the skin, while providing incredible moisture — plus, it smells like heaven! Avocado is tasty on toast, sure, but its natural oil works effectively to deeply nourish dry skin.
So this winter (or anytime your skin is in need of a little TLC) treat yourself to a one-way ticket to soothing self care with a world of Korean beauty finds and spa essentials.
Kick back and relax at home with more Korean beauty and spa finds!