It's time to open up to the possibilities of indoor/outdoor living. "It's a huge trend in the home and lifestyle world: Infusing the comforts of your indoor home into your outdoor style," says Lifestyle Expert Brandi Milloy (@brandimilloy). "Carefully curating your decor and furniture with weather-resistant picks that look and feel good helps create a more seamless indoor/outdoor connection."
Watch the video and read Brandi's indoor/outdoor living tips after the jump!

Pick Versatile and Weather-Resistant Decor
"I love a versatile indoor/outdoor pillow. These versatile pillows look great anywhere you place it, whether it's in your living room or outside," says Brandi. Her pillow picks are crafted from 100% polyester threads woven from recycled plastic bottles. "These pillows are soft and modern, and they add that pop of pattern to any room."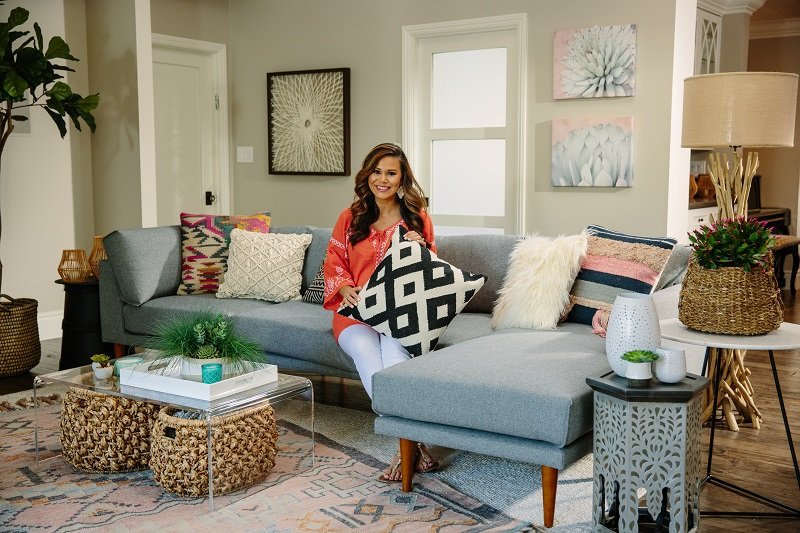 Shop the Lookbook: Neutrals & Patterns
Play With Your Seating
"The Veracruz Sectional can be a traditional sectional, or you can play with the setup and have it split into a love seat facing a three-person sofa with a chaise lounger. The possibilities are endless!" Accent stools and tables in striking designs, patterns and hues add a vibrant touch; the setup also echoes the seating arrangement indoors, creating a balanced flow in both spaces.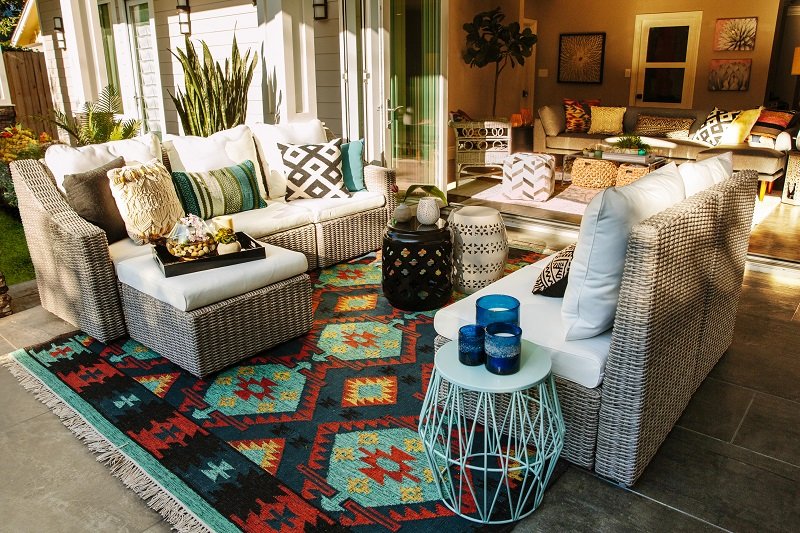 Shop the Lookbook: Layered Patterns
Anchor The Space With a Striking Rug
Area rugs can pull an entire space together, creating a unified style and look. "I couldn't take my eyes off this Kilim Dara Rug. It has a gorgeous pattern, but it's super-soft underfoot and is also made of recycled plastic bottles," says Brandi. The rug is an eco-conscious choice and makes cleaning up any spills a breeze. Additionally, the rug is a visual cue that creates a distinct and separate space from the indoor area.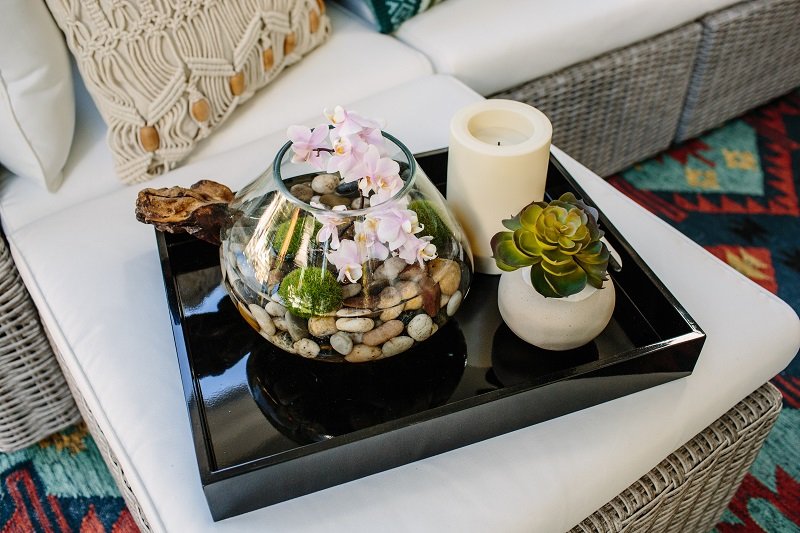 Cozy Up Your Outdoor Style
Don't forget the finishing touches that make a house a home—even when you're outside. Terrariums, LED candles, pillows piled high for comfort, and an ottoman on which to put your feet after a long week help make your outdoor space look and feel cozy.