One of the questions we here at World Market get asked most often is: How do I incorporate unique global pieces into my existing home decor?
It's a totally valid query! When your style is, say, clean and minimalist — what's the best way to add in colorful African tribal handicrafts without creating a jarring visual? If your style is sleek mid-century modern, how do you seamlessly infuse rough-hewn eclectic textures? Incorporating items that, at first glance, may seem contradictory, is really an opportunity to add interest and captivating focal points to your space.
How to Add Global Pieces
Gather your favorite worldly wonders and travel treasures — we'll share our top tips for bringing global style home with effortless flair!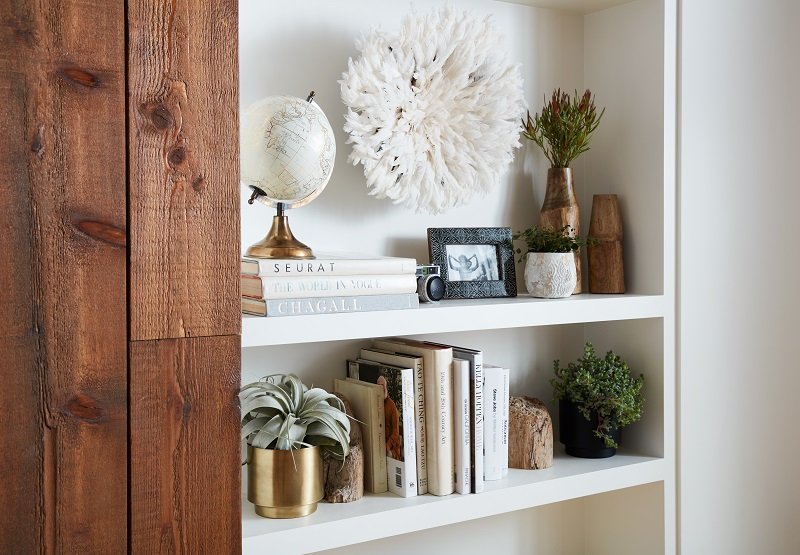 Mix & Mismatch
Our #1 tip for adding in those unusual global pieces is to mix them in sparingly among your current decor. Break up the straight lines from those stacks of novels on your bookshelf with a traditional-patterned Mud Cloth Frame. Create a textural focal point on your wall with an authentic feathered African Juju Hat. Don't be afraid to mismatch the styles and have some creative fun — but at the same time, don't go too crazy with the new pieces. You don't want to overwhelm the style you've already established.
Shape Shift
One of the smoothest ways to introduce a pop of something different is to have it in some way repeat the shapes around it. For example, this disc-shaped decorative African shield and Ceramic Cachepots featuring round tribal accents don't stand out against the small iterating circles of the wallpaper and large circular mirror, but instead blend together nicely. It's a clever visual trick used by interior decorators everywhere, and we adore it, too!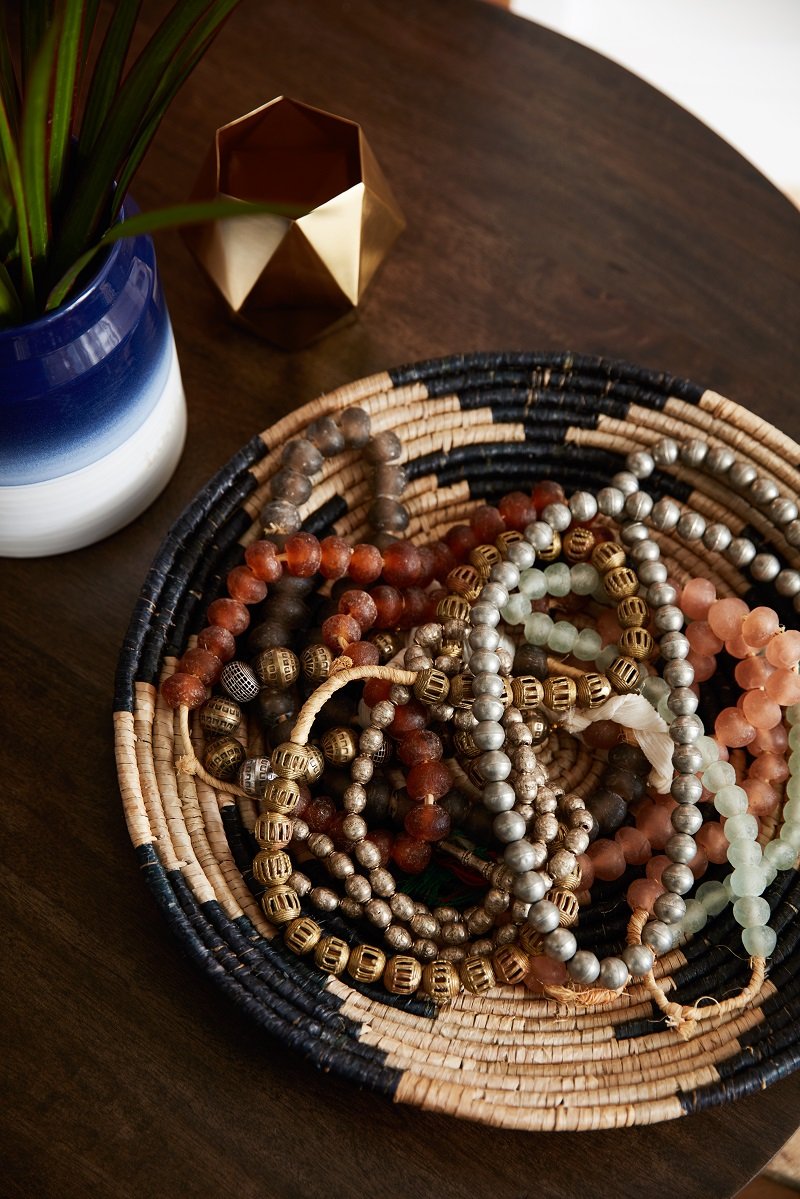 Add the Unconventional
Unique finds we somehow manage to bring home from around the world en masse are vibrant, eclectic jewelry pieces. One-of-a-kind items like these are easy to add into any style scheme as under-the-radar decor. You can display them on the wall within a collage of 3D wall art and picture frames, hang them from doorknobs for a subtle dash of texture and color, or showcase them together in your favorite tribal basket as coffee table flair.
A Twist on Texture
Not everything needs to blend into your current decor with deliberate smoothness. A collection of varying textures adds layers of interest to really catch the eye. Your mid-century home office desk and accessories might just benefit from the authentic style of a hand carved Oryx antelope accent. Rough-hewn pottery is another genius way to beautifully interrupt a clean-lined look.
Of course, the best way to perfect the art of incorporating global pieces into your existing decor? Just be brave, get creative, and try out your ideas!
Explore more global accessories and inspiration perfect for your style.