Summer's fast approaching and in case it's not obvious, we're all about outdoor fun! And nothing says summer fun like relaxing in and around your favorite swimming pool. Lately, inflatable pool floats are having a big moment on social media and in real life, and it's easy to figure out why: They add a bit of levity to your outdoor decor, they're the ultimate photo prop, and they're great for keeping cool in the pool without the commitment of going for a full swim. Choose the pool products that fit your personality the best, and make a stylish splash this season!
Pool Products with Personality
You've already got the poolside basics-comfy seating for everyone, the perfect outdoor decor, and no-fuss tableware for al fresco drinking and dining. On to the really fun stuff! How about letting each person in your home choose their favorite float? Maybe you're a flamingo kind of person, while the kids are all about snack foods and becoming mermaids. Invent new water games to play while on your floats, like raft races or an updated version of ring toss.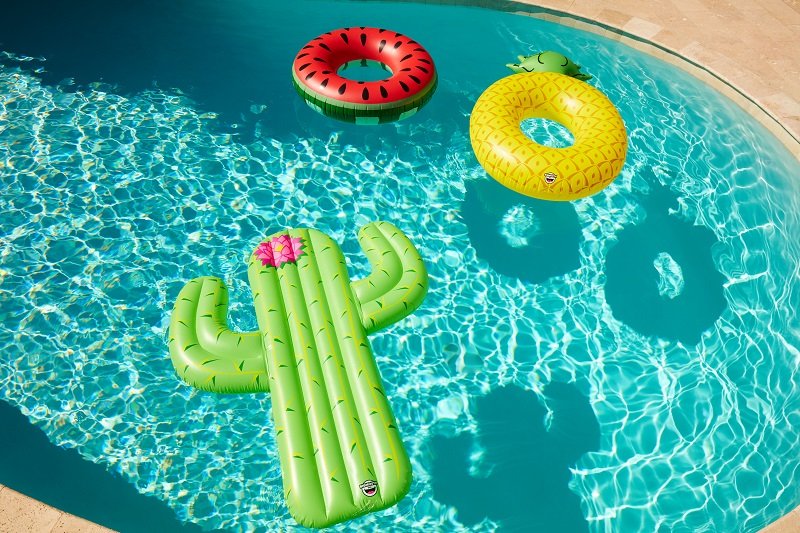 Keep on Floatin'
You don't need to have your own pool to join in on the floating fun. The fabulous thing about inflatables is that they pack up super small for travel. Throw them into your suitcase or backpack, and you can easily enjoy sipping a fruity drink and reading a book while floating in the hotel pool, or lazing slowly in your favorite swimming hole or river. Taking a resort trip with a couple of friends? Surprise your pals with their own cool floats as gifts, so everyone has their own. Don't forget to snap and share plenty of photos of your poolside vacation!