Cinco de Mayo is more than a celebration of the Mexican army's victory over the French in the Battle of Puebla – it's a celebration of everything we love about Mexican culture. Plus a dinosaur taco holder!
Gather the family for a fiesta experience that combines the best food, the best fun and the best cocktails into one (highly festive) place. From brightly colored cookware that makes preparing taco fixings a delight to instructions for a homemade piñata, let us help you set the scene for an evening of sorpresas y sonrisas (surprises and smiles!)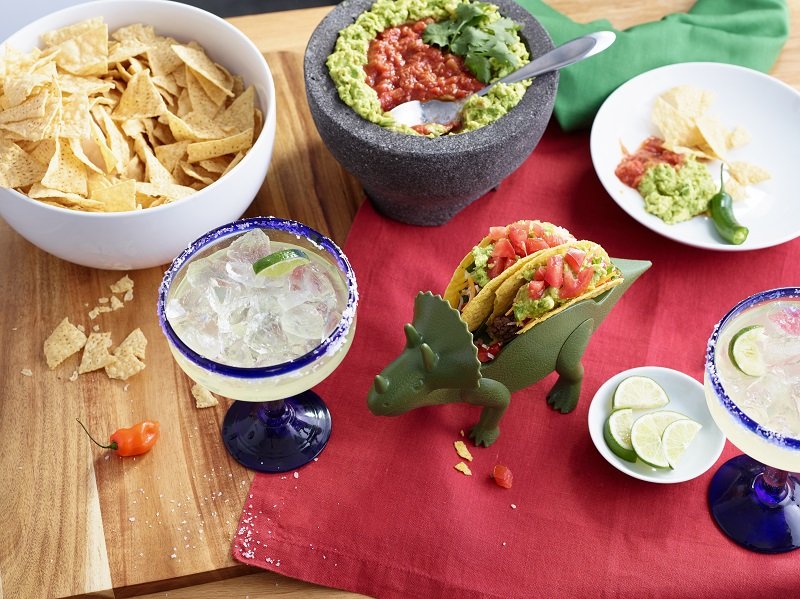 Cooking for a party doesn't have to be boring or blah, particularly when you've got high-quality, durable dishes and cookware in vibrant colors like turquoise. A pop of blue at the rim doesn't hurt, right?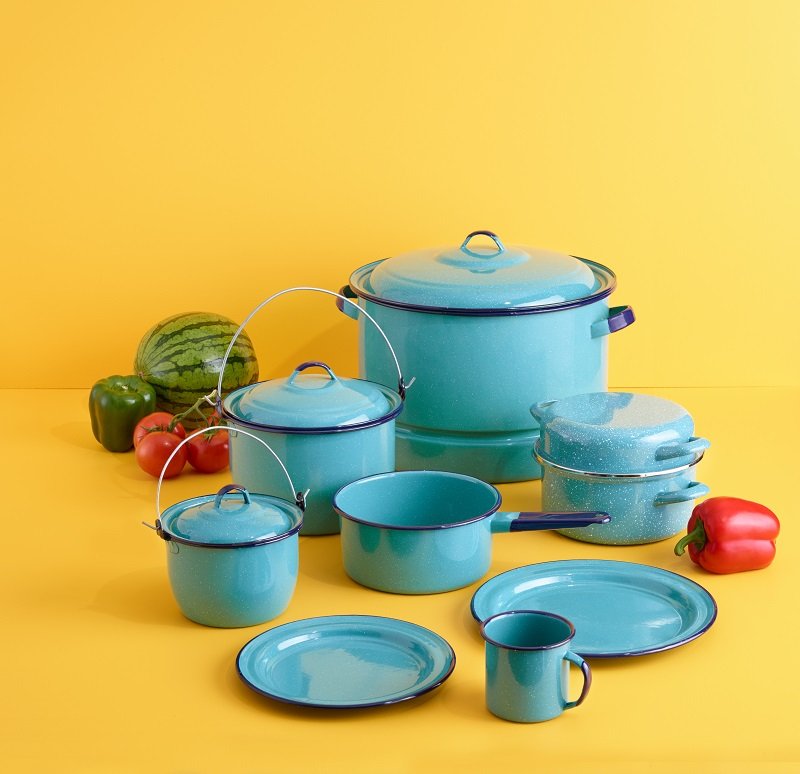 Cinco de Mayo Taco Time
Tacos are a must for any Cinco de Mayo party. Their versatility means you can prep any combination of meat and veggies and let your guests (and your picky kids!) make their own. The one thing you can provide, though, that will definitely make the crowd say "sí por favor!" is hot sauces. The variety of delicious spicy condiments available to adorn your every taco-tastic bite has never been greater, and we're happy to supply you with as many as you can fit on your table.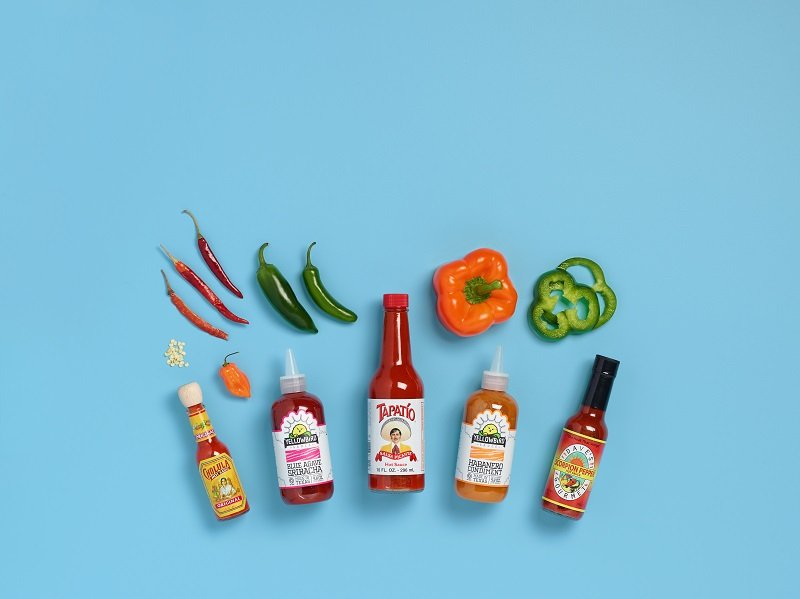 DIY Pinata Party People in the House
Piñatas have been associated with Mexico for centuries, and the nine-pointed star is a traditional shape for this fun and potentially hilarious game. Seriously, have you ever seen a dizzy little kid try to hit something above their head with a stick? We are so lucky to have blogger Miranda Anderson's easy DIY piñata instructions for your party needs.
Cinco de Mayo Cocktail Hour
"But what about the cocktails?" you'll say. Oh we've got cocktails. For Cinco de Mayo it's all about the tequila, of course, and we've got two scrumptious options for tequila-based beverages that will appease all of the adults who didn't get to take a swing at the piñata. Thanks to blogger Kristin Guy, we've got a Paloma recipe with a twist.
You must never, ever forget the guacamole and margaritas! Blogger Kristan Raines has a Jalapeno and Pineapple Margarita recipe that will knock your calcetines off and the accompanying guacamole recipe may keep people from eating anything else.
Celebrate this Cinco de Mayo with all of the fun, friends and jalapeno-based foods you can possibly think of. Take a minute to appreciate the history and significance of Mexican culture through just a few of the country's contributions to food, drink and design and say, "Viva la México!"
Discover our wide range of wine, beer and spirits for when you run out of tequila.