Celebrity interior designer and television host Genevieve Gorder shares tips on living the big life of your dreams—even within the confines of a small space. From coaxing the eye towards the sky to creating the illusion of spaciousness with rugs and layers, she's got big, space-changing ideas for you to consider.
1. Think vertical
From oversized plants and potted trees to vertical bookshelves, the name of the game is to lead the eye towards the sky to create a sense of spaciousness and keep the eye moving from one moment to the next without staying stuck on one plane.
2. Make friends with illusion-making decor 
Mirrors and other reflective surfaces create a sense of lightness throughout the small space.
3. Stick to regular proportions
Skip small-scale furniture and go for regular-proportioned items, like this no-arm sofa, which gives more access to each part of the room.
4. Layer!
Place a small decorative rug on top of an oversized rug to trick the eye into thinking that the room is larger than it actually is.
5. Vary your lighting
From table lamps to floor lamps, wall sconces to tabletop candles, bounce light throughout the room with the help of  diverse light sources.
6. Think multipurpose
Bring home end tables that can be used as footstools or ottomans, or sofas that turn into a convenient and comfortable bed for guests.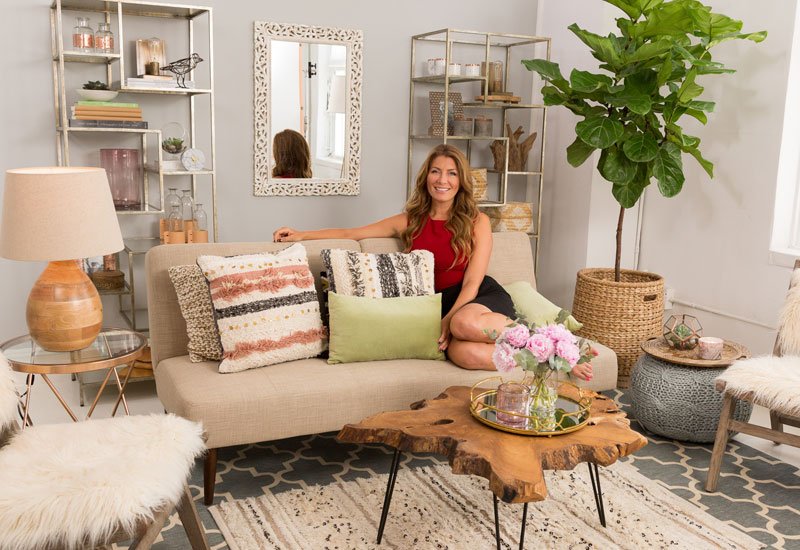 >