When it comes to summer entertaining, Lifestyle Expert Brandi Milloy (@brandimilloy) thinks prepping the night before makes all the difference between party success and party stress. "Prepping a day ahead gives you time to relax before your guests actually arrive," she says.
Learn more about her stress-free entertaining tips in the video and after the jump!
Summer Entertaining Tips
Tip 1: Have a self-serve table. Let guests serve themselves and mingle while they're at it! Make it easy for everyone by having plenty of serving spoons, scoopers, glassware, straws, and outdoor dinnerware within easy access.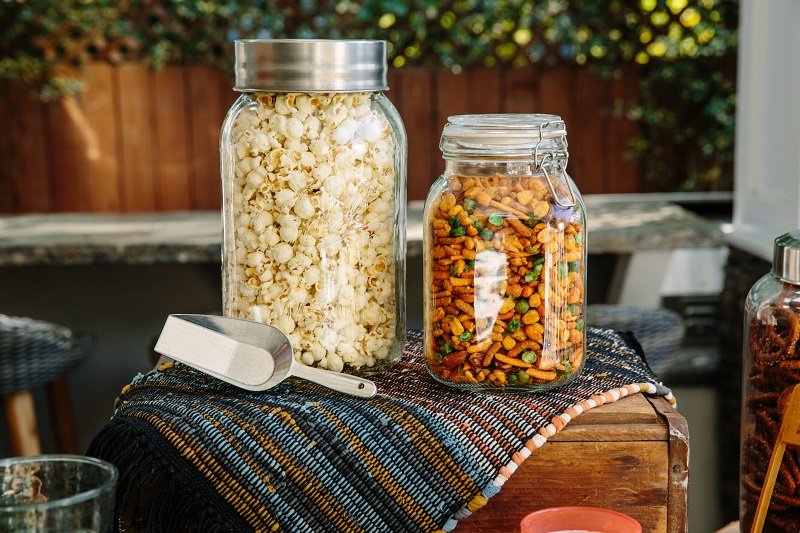 Tip 2: Prep snacks in airtight canisters the day before. On the day of the actual party, appetizers and refreshments just need to be set out (instead of prepped, made and displayed). Kettle corn, pretzel mixes, grilled veggies and deli meat in skewers, and bite-sized veggies are perfect for your warm-weather bash.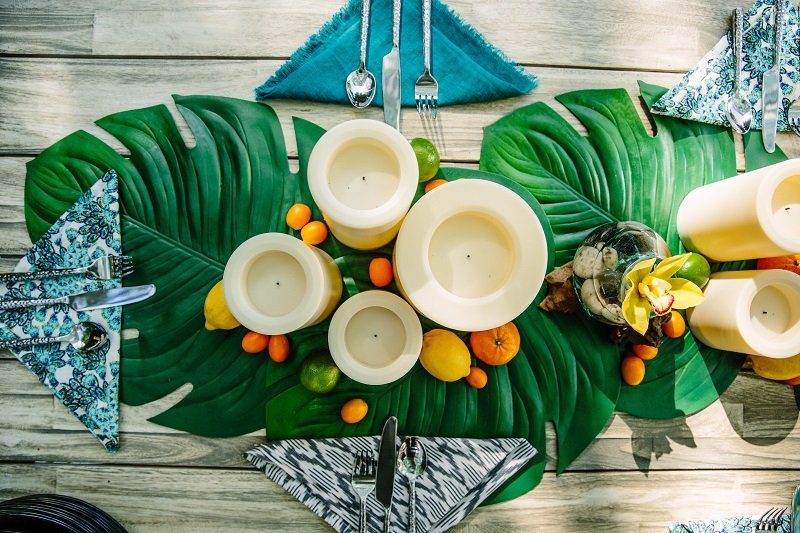 Shop the Lookbook: Go with the Glow
 
Tip 3: Consider using LED candles with timers. Plan to have the candles go on  just as the sun is setting for a well-timed glow at the table. When your outdoor lighting is timed, you get back the extra minutes it takes to light each one (and they're less of a fire hazard, too).
Tip 4: Choose casual, mix-and-match place settings. Vibrant napkins that aren't too matchy-matchy, striking flatware, and a conversation-starter centerpiece, like these palm leaf place mats, elevate the look of a casual table.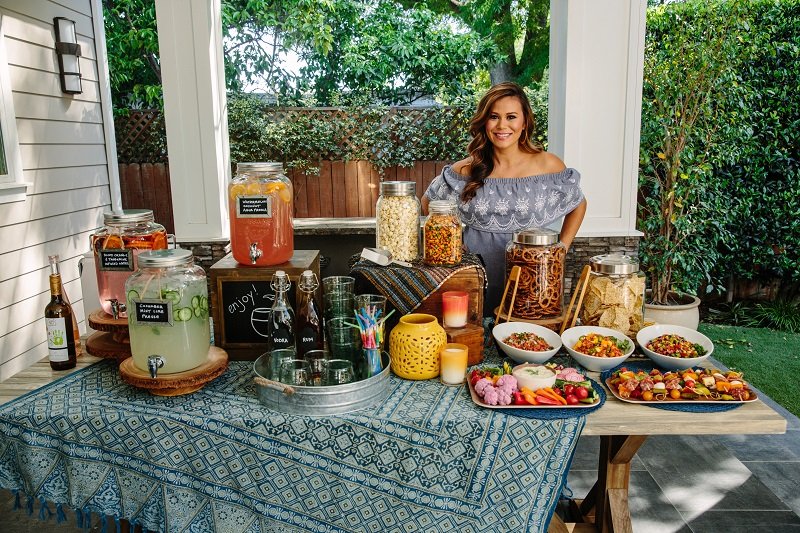 Shop the Lookbook: Fresh & Easy Entertaining
Tip 5: Set up an activity area. Not all your guests will stay put at the table for the entire night. Create a balanced flow between the refreshments and food table, dining table, and play area, and delight in watching guests mingle and get to know each other with a game of bocce ball or ring toss.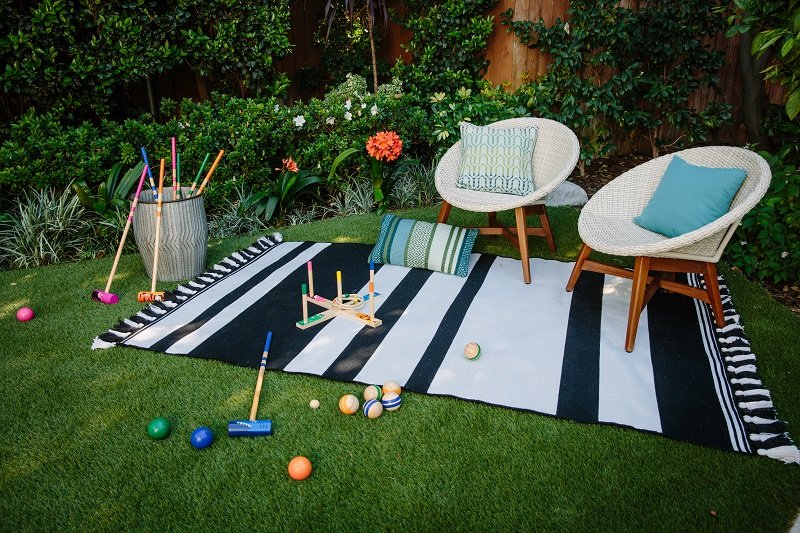 Happy summer entertaining!