Whether you've got a heart of gold, always find the silver lining, are a true blue companion or believe in staying down to earth, this season's jewelry collection offers you a dazzling outward expression of your inner true colors.
4 Jewelry Styles That Throw Some (Chic) Shade
1. Quick Silver. Each silver-hued piece captures the exotic expression of tribal symbols from around the globe. This season's cobalt accents are designed to draw the eye. They create a powerful visual effect with both casual and elevated outfits.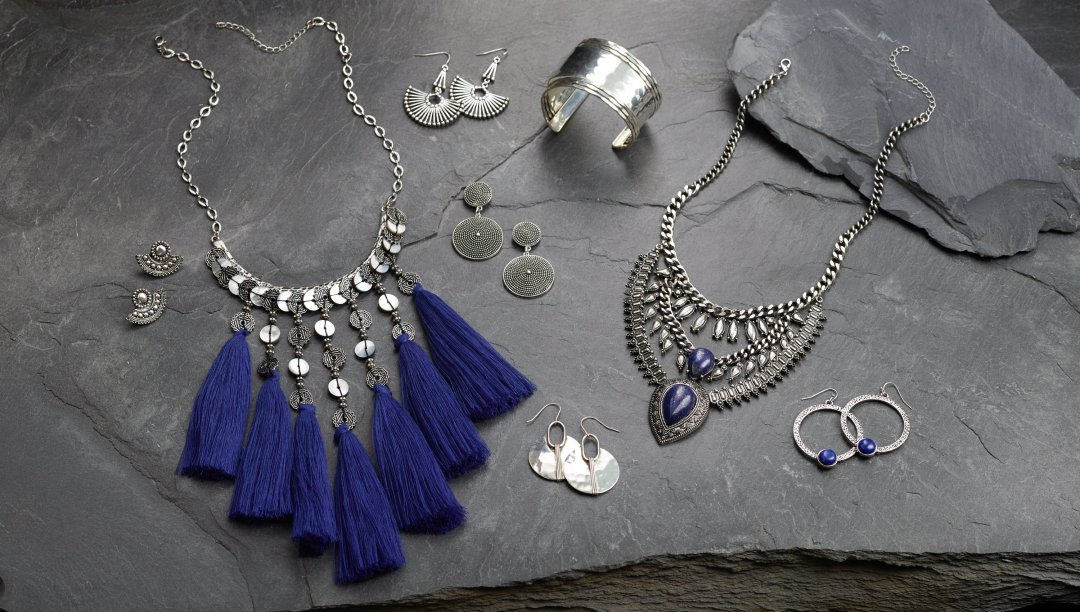 2. Retro Revival. In classic 90s silhouettes of loops and circles, our collection of bronze, black and silver earrings, rope necklaces and chokers is a sexy, sophisticated throwback to a design-centric decade.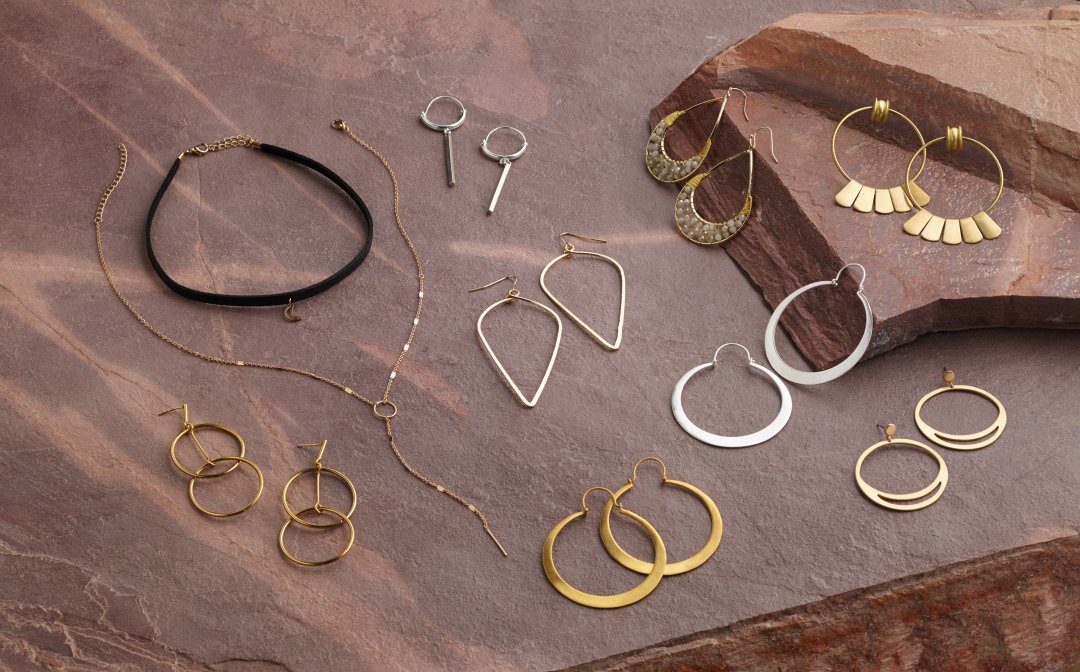 3. Brush Up Your Look. This collection takes tassels to the next level. We're infusing them with upscale jewel tones of turquoise, vermillion, amber and bronze. We finish with a flourish, setting them against backdrops of beads and hammered metal.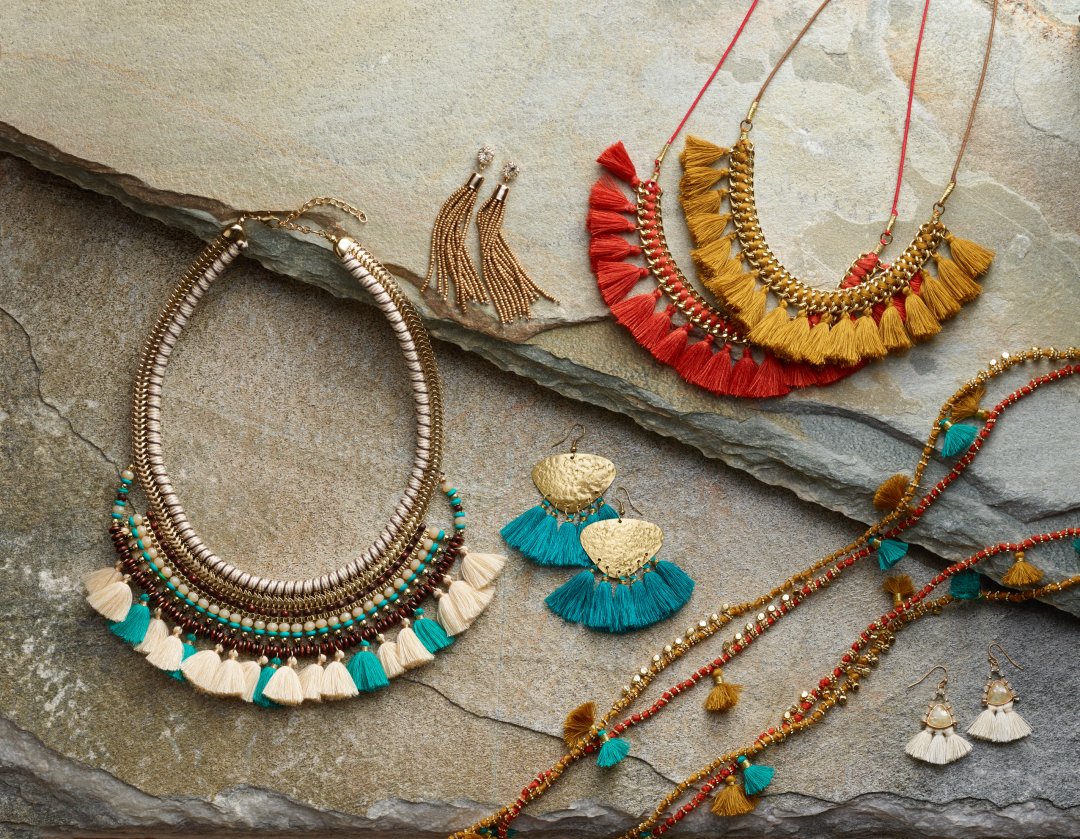 4. Natural Beauty: Inspired by the sunlight, shades and shadows of desert canyons, these pieces are designed with the down-to-earth sophisticate in mind. Wooden beads, leather tassels, natural stones and bronze tones create a warm, earthy look with any ensemble.