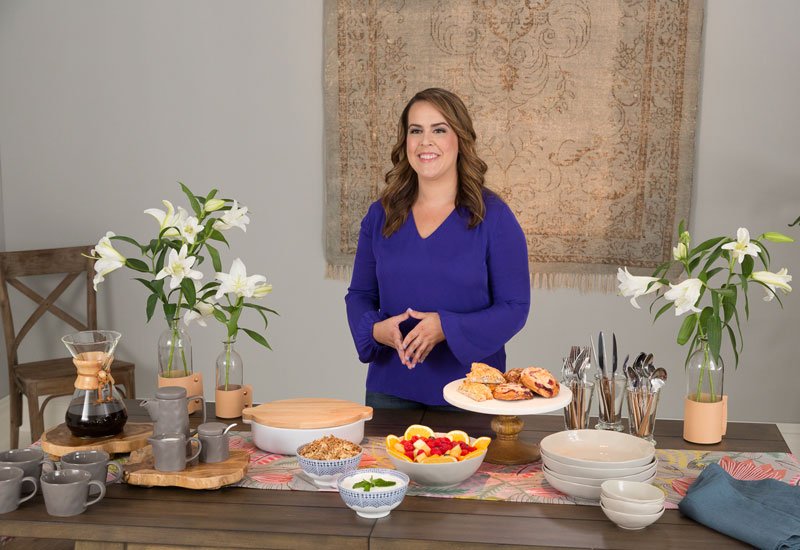 Style #1: Casual Breakfast Get the casual breakfast look with textured ceramics in dark neutrals and wooden tabletop pieces. Make sure to create a variety of heights throughout the table with pedestals that elevate pastries and other breakfast goodies—the easier to access, the better! And in keeping with the casual vibe of the table, pick table linens that add a bit of pop to the table without overwhelming the tablescape.
Style #2: Wine & Tapas Night
Richly-hued textiles and dinnerware, and mirrored trays and votive candles add just the right amount of moodiness and seduction to a table that's serving up wine and tapas. To add drama to the evening, bring home a functional piece of decor that draws the eye in, like an oversized decanter. Finally, create an impact and add pops of color with clear glass bud vases filled with colorful, just-cut flowers.
Style #3: Sophisticated & Modern Dinner Setup
Ditch the traditional white plates and opt for darker neutrals in your ceramic dinnerware, and change up the usual floral centerpiece by using string lights instead of flowers. When it comes to a more modern tablescape, it's all about thinking outside the box!